The Nexus 6P and first-gen Google Pixel settlements are now being paid out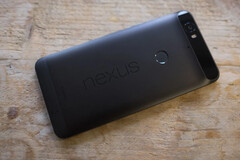 The Nexus 6P and the first-gen Google Pixel were subjects of class-action lawsuits over bootloop issues and faulty microphones respectively. Months after the cases were decided in court, the settements for both lawsuits are now being sent out. The Nexus 6P's tops out at US$400, while the Pixel has a US$500 maximum payout.
Both the Nexus 6P and the first-generation Google Pixel were subjects of class-action lawsuits; the Nexus 6P for its infamous bootloop issue and the Pixel for the defective microphone on many units. Both lawsuits ended up with Google having to pay compensation to qualified buyers of the phone, and said compensation is now being sent out.
Eligible Nexus 6P owners started receiving their checks last week. Tha payout is said to range between $5 and $400. Only those who filed their claims within the given period (between June and September last year) are eligible.
Several users on r/ Android have confirmed receipt of checks ranging from US$5.82 to the max payout of US$400, with US$150, US$325, and US$400 payouts appearing to be the most popular. Those who had their phones replaced with a Pixel 1 from Google back then look to get much lower sums, with some receiving just US$5. A user did confirm that they receive US$150 even though they got a Pixel 1 replacement.
Have you received your Nexus 6P or first-gen Pixel settlement? Let us know in the comments below.