Rumour | The Galaxy S20, S20 Plus and S20 Ultra do not exist, according to Samsung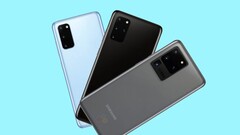 It has almost become a given that Samsung will unveil the Galaxy S20, S20 Plus and S20 Ultra next week at Galaxy UNPACKED. However, the South Korean company has had its say on the matter, and it contradicts the foundations of what we know about its next flagships.
We are just over a week away from the next Galaxy UNPACKED, an event where Samsung is expected to announce the Galaxy S20 series among other hardware. Almost every facet of the series has been leaked, with various sources offering multitudes of information and pictures of the Galaxy S20, S20 Plus and S20 Ultra. Samsung is already allowing people to sign up for notifications of when pre-orders go live, although without confirming what devices are on the verge of being showcased.
However, the company has denied that any knowledge of the Galaxy S20, S20+ or S20 Ultra. Replying to @UniverseIce over the weekend, Samsung Mobile US claimed to have "never heard of any of these", sparking hundreds of replies.
The volume of the S20 series leaks suggests that @SamsungMobileUS is playing a joke on the followers of @UniverseIce here. @SamsungMobileUS was insistent that it had no knowledge of the S20, S20+ or S20 Ultra, but it does seem improbable that every major leaker would have been supplied incorrect information about Samsung's next flagships. A major OEM running a disinformation campaign about its next flagship smartphones seems unlikely, right?