T-Mobile Galaxy S6 and S6 Edge to get Nougat this week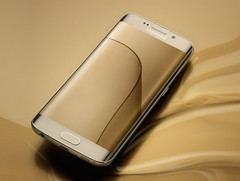 Although there is no precise date, we now know that T-Mobile has approved the Nougat update and the rollout of the new firmware should begin by the end of this week. There are no details about the changes, either, but we do not expect any surprises.
Android Nougat for Samsung's Galaxy S6 and Galaxy S6 Edge has been around for a while, but T-Mobile was not in a hurry to deliver the new firmware to these handsets on its network. Now it looks like the wait is almost over, as the company's "gadget guy" Des Smith has just confirmed the arrival of the software update.
Those waiting for all the details still have to wait for a few days, since Des Smith's Twitter post about this update only reads the following: "SOFTWARE UPDATE: @TMobile approval of #Nougat for Samsung Galaxy S6/S6 Edge! Software should start to rollout this week!" He also revealed in a comment that multiple issues were discovered during testing, so T-Mobile spent as much time as needed to iron out these problems.
The new firmware should come with all the Android 7.0 stock features, such as improved Doze mode, enhanced notifications, overhauled permissions, as well as a general refresh of the entire user interface. The usual tweaks, fixes, and security patches should also be in place.
Samsung Galaxy S6 and Galaxy S6 Edge arrived running Android 5.0 Lollipop, so this is most likely the final major update to hit them via the official channels.