Earlier this year, Super73 debuted the C1X as a sort of next step up from an e-bike or moped for those not really in the market for a scooter. The Super73 C1X features a twist throttle and bar-mounted brakes but in a stockier motorcycle frame, and it is capable of over 85 mph (137 km/h) and 150+ miles (241+ km) of range with an extended battery.
More recently, at EICMA 2023, Super73 showed off two new concepts based on the C1X. The El Jefe is a scrambler-syle electric motorcycle, replete with a front wheel clad in burly knobby tyres and covered in sharp, extended mudguards.
While the El Jefe features far more aggressive, gritty styling than the peppy, colourful looks of the original C1X and the new café racer, it's more than just a visual overhaul. The front suspension seems to have received a long-travel upgrade, and the rear seat has been turned into a bench for better comfort and manoeuvrability. It is now also equipped with a metal bash plate for stone spray and impacts.
Super73 calls its café racer-styled electric motorcycle the C1X Le Pew Café Super Sport, thanks to its retro-racer inspired looks, bikini fairing, and clip-on bars. The front end of the motorcycle is also lower, offering the rider a more aggressive, aerodynamic riding position, thanks to forks that now sit higher up in the triple clamp.
The C1X is the perfect platform to turn into something like a scrambler or café racer, since both of those bikes are more after fun than all-out performance. While Super73 hasn't released exact motor power and specs for the C1X, but given the 100–150-mile (160–240 km) range and 85 mph (137 km/h) top speed, it's likely we can expect something along the lines of 10–15 kW.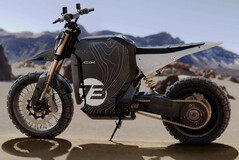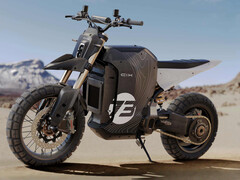 My interest in tech started in high school, rooting and flashing my Motorola Defy, but I really fell down the rabbit hole when I realised I could overclock the i7 930 in my Gigabyte pre-built PC. This tinkering addiction eventually lead me to study product design in university. I think tech should improve the lives of the people using it, no matter the field. I like to read and write about laptops, smartphones, software and trends in technology.