Sick of Wi-Fi video buffering? MIT may have found a solution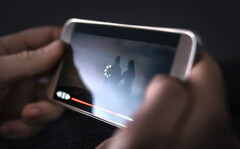 A team from MIT CSAIL has developed a solution that can dramatically improve streaming video quality over Wi-Fi networks. Dubbed Minerva, it has been shown to reduce buffering by 50 percent and can even improve image fidelity in around 30 percent of cases.
We all know how frustrating it can be to watch video over Wi-Fi. Although internet speeds are improving globally, it is still not uncommon to experience buffering particularly on congested networks. Part of the reason for this is that standard Wi-Fi protocols split bandwidth by user, not by only the necessary bandwidth. So, someone can be watching an SD video with excess bandwidth while someone else can be struggling to stream an HD video without buffering on the same network.
A team from the MIT Computer Science and Artificial Intelligence Laboratory (CSAIL) has devised a new system dubbed Minerva that can analyze video to be played back over a local network offline briefly to assess the minimal bandwidth required to satisfactorily stream the file. This allows a Wi-Fi network to apportion bandwidth by specific requirements for each user which makes for more efficient use of the available bandwidth while minimizing buffering while preserving image fidelity.
The beauty of the Minerva system is that it could be deployed either at home or by streaming video companies like Netflix at the server end to help optimize bandwidth for entire regions. Although not perfect, real-world testing of Minerva has shown that it can cut buffering by 50 percent and in around 30 percent of cases also improve image quality. Even better, companies can drop in the Minerva system without having to upgrade their existing hardware. Let's hope the technology gets widely adopted ASAP.