Galaxy Unpacked | Samsung and Xbox unveil a new mobile gaming partnership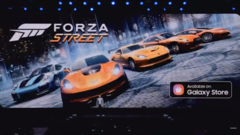 The Galaxy S20/Z Flip launch event also saw the announcement of a new level of collaboration between Microsoft and Samsung. It involves porting PC games to this OEM's phones, starting with Forza Street. It will be exclusive to Samsung's own app store for a while after its release, as may others in the future.
Microsoft also featured at the 2020 Unpacked event to announce that Forza Street is coming to Android devices, and is to be exclusive to the S20 line of phones initially. This means it will be available on Samsung's proprietary Galaxy Store before it ever gets to the Google Play Store.
In addition, the 2 companies are working on a "premium cloud-based…experience", which, presumably, is intended to promote 5G uptake among gamers. Coincidentally, all variants of the S20 series have SKUs with the newer connectivity standard.
In addition, Samsung may seek to leverage its new 120 hertz (Hz) refresh rate spec with this new Xbox tie-in. The new partnership does not end there, however: the launch event speakers also hinted at further PC titles released to mobile in a similar, 'Galaxy-first' way to come.