Samsung acquires Zhilabs to enhance its 5G capabilities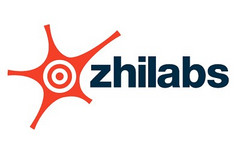 Samsung continues its quest for supremacy in the AI and 5G fields with the acquisition of Zhilabs, a company known for its expertise in the field of AI-based network and service analytics. After the deal gets the needed approvals, Zhilabs will operate independently under its own management as a fully-owned Samsung subsidiary.
Back in August, Samsung announced its intention to invest in the direct creation of 40,000 jobs over the next 3 years, focusing on the AI, 5G, automotive electronics parts, and biopharmaceutical fields. Obviously, when a giant like Samsung aims to strengthen its position in a certain market, at least a few smaller companies end up being acquired. In this case, we are talking about Zhilabs.
According to the tech behemoth based in South Korea, the acquisition of this Spanish company that is known for its AI-based network and service analytics "lays the foundation for Samsung to foster its 5G offerings of automation and network analytics to finely tune the customer experiences in the 5G era." Samsung hopes that this move will allow it to improve its AI-driven industrial IoT and automotive solutions since the next-gen 5G services will require advanced analytics to keep up with the ever-increasing demand of fast and reliable connectivity all across the world.
The financial terms of this purchase have not been revealed, but Zhilabs will continue to operate independently under its own management as a full-owned Samsung subsidiary. It only remains to see what kind of "cutting-edge technology in the transformation from 4G and 5G" will this joint effort provide, but most likely the end users of the upcoming 5G-connected solutions will only get to enjoy its benefits.