Prepare your wallet: Firefox Premium might launch later this year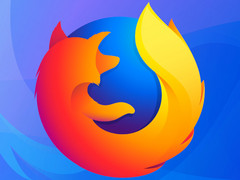 In a recent interview, Mozilla CEO Chris Beard confirmed that premium services are coming soon. A VPN service and cloud capabilities could be bundled in a premium browser for those interested in paying for such features. The VPN and online storage services would be offered by Mozilla and its partners.
Since Firefox is completely free, Mozilla's main source of revenue consists of various search deals. The remaining scraps come from donations, Pocket, and a few other minor sources. However, this might change in the near future thanks to the release of Mozilla Firefox Premium — or at least some freemium services not necessarily tied to the browser.
During a recent interview with German website t3n, Mozilla CEO Chris Beard made it clear that the company is planning to offer a premium service as soon as possible. He also revealed that no less than 90 percent of the company's revenue comes from its search deals and mentioned a VPN service as an example of a premium service that could be added to Firefox. Unfortunately, the only other possible premium treat that he named involves cloud storage.
Obviously, both the VPN and cloud backup services mentioned above would also be available for free, but paying customers would get more features, such as dedicated/faster servers and increased storage space.
Mozilla aims at an official release date set in October, but this might change. Sooner or later, the launch will come and then Firefox fans will have to decide if they are willing to pay for more or simply stay with the freely available features. Would you pay for a premium VPN/cloud experience bundled into your Firefox? Is there any other premium service that Mozilla should consider adding to its flagship product? Let us know what you think in the comments section.