OnePlus teases Dash Charge energy drink for April Fools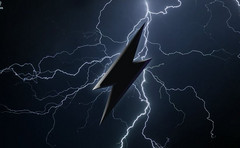 In a strange promotional effort, OnePlus will be giving away limited quantities of Dash Charge energy drinks on April 1st in order to promote the OnePlus smartphone series and its fast-charging Dash Charge accessories.
Chinese manufacturer OnePlus teased a new product yesterday through Twitter claiming that it would be compatible with the company's fast-charging Dash Charge technology. The feature is already available on the existing OnePlus 3 and OnePlus 3T where a short half-hour charge time can bring the battery from 0 percent to nearly 60 percent.
The final announcement, however, has turned out to be an April Fool's celebration. Users hoping to see a brand new flagship smartphone will instead learn that the new product is an actual energy drink called "Dash Charge". Perhaps more surprisingly, the energy drinks are real and will be produced for a limited time to be given away to users on April 1st. Specific locations around London, Europe, and India will have the Dash Charge energy drink in stock for both passersby and raffling.
For everyone else, OnePlus will be holding a worldwide 15 percent off sale on all of its Dash Charge accessories including USB Type-C cables and wall adapters. OnePlus is infamous for its unique marketing tactics including a referral system for interested buyers and a "Smash the Past" contest that encouraged users to break their existing smartphones for a chance at a new OnePlus device.