Rumor | Nintendo Switch Pro could be using the new Nvidia Tegra X1+ chip for up to 25 percent faster performance with potential for AI upscaling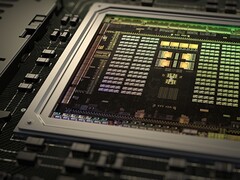 Earlier this year, we published our reasons why Nvidia continues to hold onto its Tegra X1 SoC even though it is nearing 5 years old. Fresh rumors now suggest that Nvidia will soon launch a revamped Shield TV console this Holiday season with none other than a souped-up Tegra X1 chip called the Tegra X1+. If true, then the new chip will offer up to 25 percent faster performance than the original Tegra X1 while integrating AI features to assist in upscaling and video playback.
Since the Nintendo Switch utilizes an underclocked version of the original Tegra X1, the likelihood of the rumored Switch Pro using a version of the Tegra X1+ is now very real. The fact that Nvidia can house the Tegra X1+ chip in the exact same Shield TV chassis suggests that TDP levels should be the same or at least very close. Thus, Nintendo would theoretically be able to run the Tegra X1+ chip in something as small as the Switch Lite, original Switch, or the supposed Switch Pro with little to no issues in regards to backwards compatibility.
This is still all speculation based on the latest rumors, but the timings of the Q4 2019 launch of the refreshed Shield TV and Q1 to Q2 2020 launch of the Switch Pro are lining up very well together to be more than just a coincidence to our eyes.
After graduating with a B.S. in environmental hydrodynamics from the University of California, I studied reactor physics to become licensed by the U.S. NRC to operate nuclear reactors. There's a striking level of appreciation you gain for everyday consumer electronics after working with modern nuclear reactivity systems astonishingly powered by computers from the 80s. When I'm not managing day-to-day activities and US review articles on Notebookcheck, you can catch me following the eSports scene and the latest gaming news.