Newly-discovered Google patent suggests unique strap-release mechanism for the Pixel Watch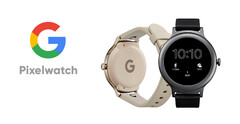 The Pixel Watch is still rumored to be Google's first own-brand smartwatch. The company has added fuel to the rumor-fire to this effect by filing a patent for a new kind of watch-band clasp. It could be integrated into the prospective Watch in order to make first-party straps as good a business as they have become for Apple.
It was widely anticipated that Google would release its own first smartwatch alongside its latest phones, the Pixel 3 and 3 XL. Respected leakers like Evan Blass also expected that this wearable would have a product name to match. However, the two devices were released without such a companion.
However, Google has managed to keep speculation about the Pixel Watch alive, though moves such as a recent collaboration with the relevant accessory-maker Fossil. Furthermore, Patently Apple has just dug up a patent the Mountain View giant has filed with the US Patent and Trademark Office.
This document describes a type of watch-band clasp that is caused to open and decouple in response to a backwards pull on a catch located on the underside of said band near the main body of a watch. It may incorporate either springs or magnets (which are forced to face those of opposing poles when the catch is activated) for a convenient, quick-release interface.
Google may be hoping that such a clasp will help it compete with the Apple Watch, in which the straps are also designed to be easily user-removable and replacable. Their maker has recently updated its range of band styles and colors for the latest generation of this wearable; therefore, Google may be hoping to emulate this should the Pixel Watch ever be released.