Limited edition Huawei Porsche Design Mate RS might arrive tomorrow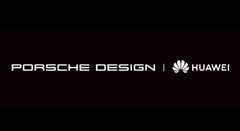 Since Porsche Design and Huawei-related promo materials have been already spotted in Paris at the location where the P20 and P20 Pro will be unveiled tomorrow and the name of the upcoming Mate RS is no longer a secret, it only remains to see what hides under the hood of the new limited edition luxury device.
On March 23, Huawei Mobile published on Twitter a teaser that involved the luxury brand Porsche Design. Sadly, that teaser did not say much, but now we are only one day away from the moment of truth. Although the technical details of the upcoming limited edition luxury device remain unknown, GadgetMatch spotted promo materials for the upcoming Huawei Mate RS at the Grand Palais in Paris — the location where the Huawei P20 and P20 Pro will be unveiled tomorrow as well.
According to the leak mentioned above, Huawei insiders claim that the upcoming Mate RS "will be a completely different phone from the P20, P20 Pro, and Porsche Design Mate 10." Since Huawei has been focusing on AI and mobile photo capabilities a lot lately, we expect to see the Mate RS reaching even higher than the P20 Pro in this department. Maybe that starting tomorrow, four cameras on the back would not sound like another rumor, but it could also be something completely different and unexpected, such as a foldable design or a set of unique AI-driven features.
Last week, Huawei Mobile's Twitter teaser came with the following message: "The quest for perfection continues with heritage brand @PorscheDesign The future of luxury meets the future of technology. #DiscoverExceptional on 27.03.2018," but no other details. In the end, there is less than a day left until this handset shows up, so feel free to share your thoughts with us: what would you like to get from the Huawei Mate RS and how much are you willing to spend to see your wishes come true?