Leaks suggest an Asus ROG gaming smartphone for Computex 2018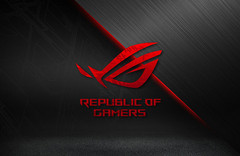 The Republic of Gamers name may be about to expand into new territory. Although a surprising concept, the idea may not be that far-fetched as there are already a small number of gaming-centric smartphones including those from Razer, Xiaomi, and ZTE. A ROG smartphone could theoretically be based off of Asus' existing ZenFone line of consumer smartphones to lower upfront costs of investment.
While nothing is confirmed, the latest rumors are pointing towards a new Asus smartphone sporting the stylish Republic of Gamers logo to be announced next month at Computex. If true, this would show Asus' willingness to expand its popular ROG branding beyond the usual desktops, graphics cards, laptops, and accessories. Such a smartphone would just be one of many in an emerging niche market of gaming smartphone populated by the Razer Phone, Xiaomi Black Shark, and ZTE Nubia Red Magic. The leak comes courtesy of unnamed Taiwanese sources who disclosed the information to Geeksnipper.com.
Unfortunately, not much else is known about the mysterious smartphone. The source is claiming an octa-core Snapdragon 845 SoC with 8 GB of RAM and a choice between 60 Hz or 120/144 Hz refresh displays.
An Asus ROG smartphone would not be bizarre in our opinion. Unlike Razer, Asus carries a wide range of existing smartphones that can serve as the framework for a potential ROG smartphone. The manufacturer wouldn't have to necessarily have to start from scratch and the developers could thus focus more on unique software features to attract mobile gamers. Special pairing features with ROG desktops and laptops, for example, could create a sense of cohesion between ROG devices. Having a choice between 60 Hz and 120 Hz displays, however, is rather unlikely. The traditional route with varying storage sizes is easier to understand for the consumer when compared to the advantages of a 120 Hz refresh rate for a smartphone.
We'll find out on the week of June 5th if the rumors turn out to be true.
Source(s)