June Top 10 fastest Android smartphones listed on AnTuTu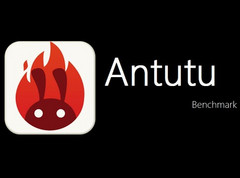 AnTuTu's list of the best-performing handheld devices updated for June shows a clear Chinese dominance. Of the ten featured devices, only three are non-Chinese (Samsung Galaxy S9+/S9 and Sony Xperia XZ2). Topping the chart is Xiaomi's Black Shark gaming smartphone, while the last position is occupied by another gaming smartphone - the Nubia Red Magic.
The first half of 2018 has seen quite a few releases in the smartphone world, as all the major brands released their flagships based on the Snapdragon 845 SoC. If you are wondering which of these models is the best all-round performer right now, check out the June top 10 list of the best handhelds released by Chinese benchmark AnTuTu.

First of all, a few words about the way AnTuTu classified the results. Each of the featured models needed to have at least 1,000 AnTuTu v.7 entries up to June, and all the scores are averaged, not highest per model.

The first three places go to Xiaomi's Black Shark gaming smartphone, followed by the Vivo NEX S and the OnePlus 6. These three models managed to score more than 280,000 points. The other models that have made this list are: Xiaomi Mi 8, Smartisan Nut R1, Samsung Galaxy S9+, Mi Mix 2S, Samsung Galaxy S9, Sony Xperia XZ2 and Nubia Red Magic. Bear in mind that the two Samsung Galaxy 9 models are powered by the Snapdragon 845 SoCs only, while the Nubia Red Magic features the Snapdragon 835 variant to better emphasize the performance difference between the older and the newer SoCs.

Unsurprisingly, the Black Shark managed to top the list due to the overclocked specs of the SoC, however, it is interesting to see so many Chinese-based models featured for June (not that the benchmark itself is Chinese), proving that the Samsung supremacy could end soon if Xiaomi manages to enter the US market.