JLab Audio launchess three new wireless earbuds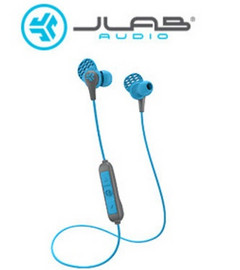 The three new products that succeed the award-winning Epic2 Bluetooth Sport Earbuds retail at prices between $24.99 USD and $39.99 USD, all offering a six-hour battery life and, IP55 dust/sweatproof rating, as well as Bluetooth 4.1 connectivity.
When it comes to affordable wireless earbuds, JLab Audio is quite a popular brand. Its best-selling product is the Epic2 Bluetooth Sport Earbuds, now being joined by three new similar wireless earbuds. These new products are known as JBuds Pro Bluetooth, Metal Bluetooth, and Fit 2.0 Bluetooth.
The three models mentioned above aim "to make going wireless a no-brainer for customers" by allowing them "to make the transition without breaking the bank." These new earbuds have a strong set of common specs and features, including Bluetooth 4.1 connectivity, a battery life of up to six hours, an in-line remote located on the right side (featuring play, pause, track change, and volume adjustment controls), a built-in microphone, as well as the IP55 rating for protection from dust and sweat.
JLab Audio JBuds Pro, Metal, and Fit 2.0 come with extra gel ear tips, Cush Fins, or Memory Wire for finding the right fit. The prices are $24.99 USD, $29.99 USD, and $39.99 USD. Those interested can find these handy accessories online at jlabaudio.com, as well as at Best Buy, Walmart, Dick's Sporting Goods, and other retailers.