Honor View Series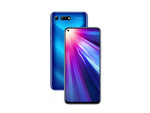 Processor:
Kirin 970, HiSilicon Kirin 710, HiSilicon Kirin 980
Graphics Adapter:
ARM Mali-G51 MP4, ARM Mali-G72 MP12, ARM Mali-G76 MP10
Display:
5.99 inch, 6.4 inch, 6.5 inch
Weight:
0.172kg, 0.175kg, 0.18kg
Price:
499, 649 euro
price: 84%, performance: 90%, features: 87%, display: 80%
mobility: 87%, workmanship: 86%, ergonomy: 82%, emissions: 96%
Honor View 10
Hands-on article by Jagadisa Rajarathnam
The Honor View 10 smartphone was launched in November 2017. It's hard not to love the core aim of the Honor View 10. It's out to provide much of the hardware and features of the biggest names, but at a much lower price. Flagship designs usually go for the premium look but not so much for the View 10, as it is targeted as the millennials or the younger generation. It looks naturally stylish, very fashionably trendy especially for the Red Crush model but we only got the black one as review unit. That being said, the metal back design is quite robust in a sense that once user look at it, they instantly know that it's a Honor smartphone. The Honor View 10 has a 5.99-inch IPS LCD screen, with a stretched-out Full HD resolution of 1080 x 2160. This display is similar to that of the OnePlus 5T, except that it uses an LCD panel rather than an OLED one. The quality of the Honor View 10 minimizes their importance. Colors look great, the display is sharp despite having far fewer pixels than a Samsung Galaxy S8, there's barely any brightness loss from an angle, and contrast is excellent. Like other Honor phones, the View 10 also has a color temperature wheel that lets user make the screen appear warmer or cooler, or give it a slightly more specific color skew. The Honor View 10 has more megapixels combined than virtually any other phone user can currently buy: 49 of the things in total. However, the camera is actually one of the areas where user can get perceptibly better performance from one of the more expensive alternatives. On the back of the View 10 sits a bug-eyed pair of camera lenses. One uses a 16 MP color sensor, the other a 20 MP black and white sensor. Honor talks up the use of "AI" in the camera, but aside from sharpening text using the 2x zoom this boils down primarily to fast scene mode selection: nothing too exciting. The Honor View 10 runs Android Oreo with the Huawei-made Emotion UI (EMUI) interface pasted on top. This too is at version 8.0, the same used by the Huawei Mate 10 and Mate 10 Pro. As standard it rips out the app drawer, making the system seem as though it's missing a limb. However, for a while now EMUI has let user switch over to an interface view with a vertical apps menu, just like other Android phones. The Huawei Honor View 10 is powered by 1.8 GHz octa-core Huawei HiSilicon Kirin 970 processor and it comes with 6 GB of RAM. With games and all non-streamed media, the View 10's 128 GB of storage is also a massive benefit. Back to the conventional stuff, the View 10 has a single mono speaker on its bottom. Keeping pace with the middle-range crowd, this speaker is reasonably loud and has some extra mid-range presence, making podcasts and quick blasts of music more enjoyable. As is the headphone jack: don't undervalue it now it's an endangered species. Honor doesn't offer any clever third-party music or video apps, leaving user to use Google's suite or one of own favorites. However, on the top of the View 10 user will see an IR blaster. This lets it mimic the signals sent by standard home entertainment/TV remotes, using the Honor Smart Controller app. User can use this phone as a universal remote.
Hands-on article by Jagadisa Rajarathnam
The Honor View 10 is one of Honor's most expensive and good-looking phones yet. It somehow bottles up flagship specs and design into a more affordable shell. Billed as "your first AI phone", the View 10 borrows many premium characteristics from the Huawei Mate 10, including its 18:9 aspect ratio, the Kirin 970 processor, an embedded NPU (neural processing unit, hence the AI smarts) and will come stocked with EMUI 8.0, the company's user interface running on Android Oreo. Like many of 2017's best phones, the Honor View 10 dismisses thick bezels from its design formula. The thin strips surrounding the screen are only as thick as they need to be in order to squeeze in its front-facing camera, ear speaker, and the ovular fingerprint sensor. The View 10 comes with an all-metal chassis too. Naturally, this gives the View 10 a reassuring build quality, though the metal back can be quite a fingerprint magnet. The rest of its design consists of some familiar, yet welcome elements. The 3.5 mm headphone jack that gets ignored too often shows up here, as does USB-C charging. Borrowed from other Huawei devices, its fingerprint sensor can be used for one-finger navigation in place of the standard Android navigation bar. The device comes in Navy Blue and Midnight Black. The Honor View 10's 5.99-inch LCD display shines bright and beautiful with a 2,160 x 1,080 resolution. Its slightly curved glass finish merges nicely into the phone's aluminum body that rocks a unibody look and feel. The phone's dual-lens rear camera consisting of a 20 MP monochrome and 16 MP RGB lenses pack in a bunch of modes. User will also see the View 10's smarts put to use in the front-facing and dual-rear cameras. It can automatically detect objects, then toggle settings to show them in the best light. Things like text, food, and human faces can be recognized, taking the normal auto mode to the next level. Most tantalizing is its wide virtual aperture mode, which can shoot in a simulated range of F/.9 to F/16. There is one issue with the dual-camera system: it has a very noticeable camera bump, which might be an issue to some users. As for performance, it comes with a HiSilicon Kirin 970 chipset, 6 GB of RAM and 128 GB of onboard storage, complete with the ability to accept microSD storage. The phone feels lightning quick, both in terms of its casual use roaming about through the system menus, as well as playing games and experimenting with different camera modes, of which there are many. The View 10 sports Bluetooth 4.2 as well as aptX and aptX HD support. This device is not getting the latest and greatest Bluetooth 5.0, but 4.2 does very well with power and with these codecs, users will get some great sound quality.
Specifications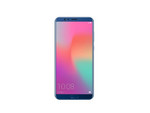 Notebook:
Honor View 10
Processor:
Kirin 970
Graphics Adapter:
ARM Mali-G72 MP12
Display:
5.99 inch, 2:1, 2160 x 1080 pixels
Weight:
0.172kg
Price:
499 euro
Links:
Pricecompare
Average Score:
Average of 124 scores (from 244 reviews)
Foreign Reviews
Honor View 10 Lite
I don't know where to start. Another day, another device with "Lite" tag attached to it. But the term "Lite" seems to have a different usage here. Back in the day, when we were talking about lite devices, we thought of a smaller version of a flagship. But now, to me, it seems like we no longer know exactly if the term used for size or hardware. This is the case for Honor View 10 Lite. The Honor View 10 is already a good device with a strong hardware backed with a nice 18:9 screen, dual cameras etc. Now looking at the View 10 Lite, it becomes a bit interesting. First of all, instead of a Kirin 970 SoC, we get a Kirin 710 Soc, which is totally normal considering the Lite tag, right? Rest of the hardware? Pretty same, actually totally same. Unless you check out the cameras and screen. Cameras. The big brother has dual 20 MP and 16 MP rear cameras, one for monochrome and another for RGB and a 13 MP front camera for selfies. The little brother has a minor difference here. You get 20 MP dual cameras and a 16 MP front camera for selfies. Now this doesn't sound like a "lite" feature. Then the screen. Here is the surprising part, while the View 10 comes with a 5.99-inch 18:9 screen, the supposedly lite version comes with a 6.5 inch 19.5:9 screen. What? How on earth can you call this a lite version? To answer this question, my only guess is that the View 10 Lite is for people who do not need high processing power and plan to use their devices only for media consumption. I can't think of any other explanation. Don't get me wrong, both of the devices are great to use. I was just shocked to get a bigger device from the big brother and it to be called as "Lite". If you are already a Honor View 10 user and want to switch to a bigger screen, now you can! Of course camera quality will differ a bit as the camera usage is better on the big brother, but I am not sure if it will make a big difference on your Instagram photos. Overall, I would recommend Honor View 10 Lite to anyone. First of all, it is not like any other "Lite"device on the market. A middle class SoC won't get you troubles for your day to day usage. On the other hand, I think it makes sense for media consumption. Bigger screen, bigger resolution translates into better views. Of course if you are okay with carrying a 6.5-inch device with you all times. Hands-on article by Ümit Yılmaz Güneş
Specifications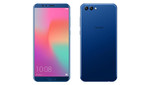 Notebook:
Honor View 10 Lite
Processor:
HiSilicon Kirin 710
Graphics Adapter:
ARM Mali-G51 MP4
Display:
6.5 inch, 19.5:9, 2340 x 1080 pixels
Weight:
0.175kg
Links:
Pricecompare
Average Score:
Average of 9 scores (from 14 reviews)
Foreign Reviews
Honor View 20
The Honor View 20 is a high-end smartphone with the first on-screen front camera, which is designed to offer an unparalleled viewing experience. This device boasts a 6.4-inch FHD+ display with 19.25:9 aspect ratio, and a super high screen-to-body ratio of 91.8 %. The back of the device utilizes nanoscale technology to create an innovative "Aurora Nanotexture" that reflects light in a V shape. The Honor View 20 is equipped with a super powerful Sony IMX 586, which captures photographs at up to 48 MP, allowing users to project photographs onto large screens or print them as posters without any loss of quality. Users will also enjoy sharper shots in low-light condition, thanks to the f/1.8 ultra-wide aperture and improved light sensitivity of 1.6 μm pixel size. Real-time video retouching is now available on the Honor View 20. The 3D camera separates users from the background with multiple retouch levels for the perfect look in any situation. Powered by a Kirin 980 dual-core NPU chipset and 6 GB of RAM, the Honor View 20 is ready for all day multitasking, whether users are gaming or watching their favorite videos. Even better, the device also features an advanced, PC-grade cooling system, preventing it from overheating no matter what users throw at it. Game lag is a thing of the past. Powered by a Kirin 980 AI chipset, GPU Turbo 2.0 gives users full-frame gaming experience. The innovative "S-shaped heat pipe" cools a wide area of heat to guarantee sustained peak gaming performance. Besides that, no matter how users hold their phone when gaming online, the Triple-Antenna Wi-Fi will maintain a strong Wi-Fi signal for a next to a lag-free gaming experience. The Honor View 20 ships with Magic UI 2.0, which is a customized version of Android 9 Pie. It packs in a non-removable Lithium-Polymer battery with 4000 mAh. The phone is 8.1 mm thick and weighs 180 g. The Honor View 20 has a headphone jack, which has become a rarity on modern flagship smartphones. The device also has a USB 3.1 Type-C port should users have Type-C headphones. Besides that, the Honor View 20 is Widevine Level 1 DRM-certified, which means that users can stream HD content on services like Amazon Video, Google Play Video and Netflix. As a conclusion, the Honor View 20 is a smartphone with advanced features, good look, and great price tag. It is an excellent camera and great hardware performance completes the flagship phone with loads of advantages. It is suitable for users who are looking for a high-end device that performs great and stand out in a crowd. Hands-on article by Jagadisa Rajarathnam
Specifications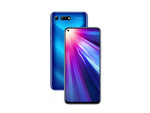 Notebook:
Honor View 20
Processor:
HiSilicon Kirin 980
Graphics Adapter:
ARM Mali-G76 MP10
Display:
6.4 inch, 19.3:9, 2310 x 1080 pixels
Weight:
0.18kg
Price:
649 euro
Links:
Pricecompare
Average Score:
Average of 158 scores (from 298 reviews)
Foreign Reviews
Comment
Honor
:
In 2014 Huawei created the sub brand Honor and offers certain smartphone series under this name. Occasionally the products are also called Huawei Honor.
The market share of Honor products is manageable, but there are several reviews on Honor smartphones with average ratings (as of 2016).
---
Non demanding games should be playable with these graphics cards.
ARM Mali-G72 MP12
: Integrated graphics card from ARM with 12 cores based on the 2nd generation of the Bifrost architecture.
ARM Mali-G51 MP4
: Integrated mid range graphics card with 4 clusters. Beware the results in the Mate 20 Lite, that detects benchmarks and boosts the performance.
ARM Mali-G76 MP10
: Integrated graphics card based on the second generation of the Bifrost architecture. Uses 10 of the 20 possible clusters and according to ARM offers twice the performance per cluster than the old Mali-G72.» Further information can be found in our Comparison of Mobile Graphics Cards and the corresponding Benchmark List.
---
HiSilicon
:
Kirin 970
: ARM based octa-core SoC with 4x Cortex-A73 (up to 2.4 GHz) and 4x Cortex A53 (up to 1.8) Ghz. Furthermore, it integrates a fast LTE modem with up to 1.2 GBit/s.
Kirin 710
: ARM based octa-core SoC containing four Cortex-A73 cores for performance tasks (up to 2.2 GHz) and four Cortex-A53 cores (up to 1.7 GHz) to save power. Furthermore, the SoC integrates an LTE radio (600 MBps down) and a ARM Mali-G51MP4 GPU. The SoC is manufactured at TSMC in 12nm.
Kirin 980
: ARM based octa-core SoC with 2x Cortex-A76 up to 2.6 GHz (performance), 2x A76 with up to 1.92 (balance) and 4x Cortex-A53 with up to 1.8 GHz (power saving). Furthermore, it integrates a fast LTE modem with up to 1.4 GBit/s and is manufactured in 7nm at TSMC.
---
» To find out how fine a display is, see our DPI List.
---
0.172 kg:
Only few smartphones are more lightweight than this.
0.18 kg:
---
83.99%
: This rating should be considered to be average. This is because the proportion of notebooks which have a higher rating is approximately equal to the proportion which have a lower rating.» Further information can be found in our Notebook Purchase Guide.