Here is a list of every laptop we know announced with Coffee Lake-H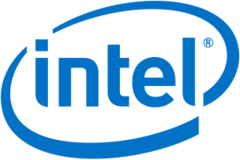 It's a big day for Intel with new laptops coming in from every direction seemingly all at once. We've compiled a list of everything announced to keep track of it all and we expect more to be come throughout the rest of the month. Here is the first wave of Coffee Lake-H notebooks.
Working For Notebookcheck
Are you a techie who knows how to write? Then join our Team! Especially English native speakers welcome!
Currently wanted:
News and Editorial Editor - Details here

As is tradition when a new generation of processors arrives, there is a wealth of refreshed devices at the starting line just waiting to launch with the new platform in tow. The release of Coffee Lake-H this week is no different. Nearly every major manufacturer will be updating their respective product families with everything from simple internal processor upgrades to complete chassis redesigns. Interestingly, Lenovo is remaining tight-lipped about its plans with Coffee Lake-H and its Legion series for now.
The following incomplete list of devices will be some of the first to carry Coffee Lake-H and they are all are expected to be available within the next month or so. Note that these are confirmed devices at the time of publishing - not rumors or unannounced models. The purpose of this list is to provide a condensed and easy-to-read reference of what new laptops users can look out for this Summer.
A more detailed overview of the Coffee Lake-H platform and its performance can be found on our dedicated page here.
| Coffee Lake-H Laptop | Notes |
| --- | --- |
| Acer Nitro V 15 | Internal CPU update |
| Acer Nitro V 17 | Internal CPU update |
| Aorus X5 v8 | Internal CPU update up to Core i7. New 144 Hz IPS panels, faster DDR4-2666 RAM |
| Aorus X7 DT v8 | Internal CPU update up to Core i7. New 144 Hz IPS panels, faster DDR4-2666 RAM |
| Aorus X9 DT v8 | Internal update to Core i9. New 144 Hz IPS panels, faster DDR4-2666 RAM, introduces G-Sync. No more SLI SKUs |
| Asus ROG G703 | Internal CPU update up to Core i9. Faster DDR4-2666 RAM, faster storage, 144 Hz display options |
| Asus ROG GL703 | Internal update with only Core i7 option. 144 Hz and 120 Hz panel options |
| Asus Zenbook Pro UX550 | Internal CPU update up to Core i7 |
| Asus Zephyrus GM501 | New chassis design with Core i7 and standard GTX 1070 |
| Dell Alienware 15 | Internal CPU update up to Core i9. Slight design tweaks and promise of improved thermals |
| Dell Alienware 17 | Internal CPU update up to Core i9. Slight design tweaks and promise of improved thermals |
| Dell XPS 15 9570 | Internal CPU update up to Core i7. New GTX 1050 Ti option |
| Dell G3, G5, G7 Series | New mainstream lineup of gaming notebooks with Core i5 to Core i9 options |
| Eurocom Q6 | Internal CPU update to Core i7. New 120 Hz FHD display option |
| Eurocom Q8 | 17.3-inch model with FHD, QHD, UHD, and Core i9-8950HK options |
| Gigabyte Aero 15, Aero 15X | Slightly thinner chassis design with only Core i7 option. New 144 Hz/7 ms 1080p IPS panel, faster USB and SD card reader |
| HP Omen 15 | Internal CPU update |
| HP Omen 17 | Internal CPU update |
| MSI GT63, GT75, GT83 | Internal CPU update. Only the GT75 will have the Core i9-8950HK option for now |
| MSI GS65 | New chassis design with 4.9 mm thin bezels. Up to Core i7-8750H, 144 Hz/7 ms 1080p IPS panel |
| MSI GS63, GS73 Series | Internal CPU update up to Core i7 |
| MSI GE63, GE73 Raider Series | New chassis design, per-key RGB lighting |
| MSI GP, GF, GL, GV Series | Internal CPU update up to Core i7 |
| Samsung Notebook Odyssey Z | Chassis redesign. Up to Core i7 and GTX 1060. Shipping now in Asia and Q3 in U.S. |