Hangouts needed to face the chop but Nexus is one of 4 Google projects that was axed way too soon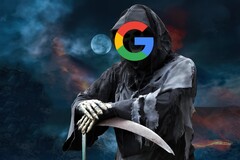 The choices and comments made on this list belong solely to the author.
1. Inbox by Gmail was the email client we deserve
Inbox was, once upon a time, Google's vision of the future of email—featuring powerful automation and AI smarts wrapped up in a beautiful UI—but perhaps due to poor adoption rates, the company axed the project after only four short years. This left Inbox users to choose either crawling back to the much inferior Gmail or moving over to a third-party client.
Fortunately, some ex-Google engineers took it upon themselves to create Shortwave to fill Inbox's sizeable shoes, because while some Inbox features were actually rolled into Gmail, it's really just not the same.
2. Project Ara was to be the Framework of phones
As a society, we have accepted that smartphones are too small to be modular, but is that notion even accurate? Is it really impossible to make a modular smartphone? Originally started by Motorola, Project Ara aimed to answer this question and challenge our idea of what a smartphone is by creating a modular smartphone with interchangeable and upgradeable components—everything from cameras to SoCs, displays, batteries, and speakers were to be modular—but unfortunately the project failed. This was likely due to a lethal mixture of complexity, budget and profit issues, and lack of industry support and technology to back it up.
The demise of Project Ara is a real shame to those of us who would have loved to see a more sustainable future for smartphones, where devices could stick around for a few years, or be progressively upgraded as needed. At least manufacturers like Fairphone are giving similar ideas a fair shake—even if devices like the Fairphone 4 aren't as grand as the hot-swappable modules of Project Ara.

3. Google Nexus phones were better Pixels
If you've been an Android fan for long enough, you'll remember the Google Nexus era fondly. Sure, Google still makes its Pixel phones—which are still great devices—but there was something special about the Nexus partnerships Google had with the likes of Samsung, HTC, LG, and Motorola, where each manufacturer brought its own special touch to the devices it manufactured under the Nexus brand.
Unique designs in combination with Google's excellent software and top-tier hardware often led to some of the best Android phones of their time that also—much like earlier Pixel devices—significantly undercut the competition in terms of price-to-performance.
As mentioned before, the Google Pixel 6 is a solid handset, and it's available on Amazon.
4. Google Glass released in a world not ready for AR
With its tiny OLED screen positioned less than an inch from your face, Google Glass was an expensive, awkward-looking masterclass on how to ruin a great concept with poor design. If you're someone who has had the thought that a HUD is something that shouldn't be exclusive to videogames, then Google Glass was created with you in mind—except that you probably couldn't afford it, since it launched at US$1,500 and required a smartphone to be remotely functional.
Needless to say, Glass was not a commercial success, so it is understandable that Google pulled the plug on the project for the mass market—an improved version of Google Glass still lives on in the form of Google Glass Enterprise Edition 2.
My interest in tech started in high school, rooting and flashing my Motorola Defy, but I really fell down the rabbit hole when I realised I could overclock the i7 930 in my Gigabyte pre-built PC. This tinkering addiction eventually lead me to study product design in university. I think tech should improve the lives of the people using it, no matter the field. I like to read and write about laptops, smartphones, software and trends in technology.