Bixby 3.0 confirmed to launch with the Samsung Galaxy F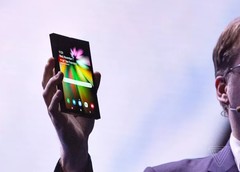 A key Samsung executive has just confirmed that the upcoming Galaxy F foldable handset will ship with Bixby 2.0's successor. However, he also added that the company has not decided yet if the next-gen virtual assistant will be branded as Bixby 3.0, so in the end we might get Bixby F or something completely different.
During the Samsung Bixby Developer Day event that has taken place yesterday in South Korea, the leader of the research and development of software and Bixby at Samsung's mobile business, Eui-Suk Chung, revealed that the upcoming Galaxy F foldable device will ship with the next-gen Bixby virtual assistant.
Although the logical follow-up to the Bixby 2.0 label is Bixby 3.0, Samsung's official said that the company still has to decide which name to use. The essential part of his speech is this: "The new Bixby currently in the pipeline will be featured in the foldable smartphone."
Samsung's Bixby 2.0 arrived with the Galaxy Note 9 earlier this year, and now third-party developers are allowed to create features (using the recently unveiled Bixby Developer Studio) for it that will be distributed through the Bixby Marketplace.
Samsung seems to have big plans for the Bixby virtual assistant, but it also needs to be well received by the public. For now, many of the smartphone users I come across are not using voice recognition and the capabilities of the virtual assistant at their disposal at all, so Samsung needs to work on making Bixby a popular feature as well.
Are you a Bixby user? What's your favorite feature? Let us know in the comments below.