Android One handsets might reach the US market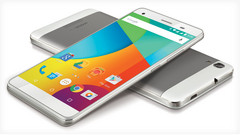 Initially introduced to allow low-cost handsets to retail loaded with stock Android and to receive updates coming directly from Google, the Android One initiative only targeted emerging markets so far, but the US might be added to the list by mid-2017 as well.
Top-of-the-line flagships are slowly heading towards the $1,000 USD barrier, and even Google's latest Pixel smartphones retail for $649 USD and up. However, they also come with software updates and security patches directly from Google. At the other end of the market, Android One devices come for very low prices, but also provide updates and patches directly from Google. This program is only available in emerging markets for now, but the US could get it in just a few months as well.
According to The Information, "Google is expanding its "Android One" program for low-cost smartphones to the U.S in coming months, promising phone makers major new promotional dollars if they play by its rules, say three people briefed on the plan."
Sadly, the same sources mentioned above only revealed that the first Android One handset would reach the US market before the end of June, without revealing the company in charge of manufacturing this smartphone. On the other hand, they mentioned a price range for this device - between $200 USD and $300 USD. These being said, we can only wait for more information to surface, hopefully directly from Google next time.