4 things that are great in MIUI 12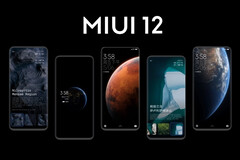 The choices and comments made on this list belong solely to the author.
1. The separated "control center"
It is no secret that Xiaomi has a penchant for taking inspiration from a certain fruit-themed tech giant and nothing drives this point home more than MIUI's latest iterations of the notification tray and control panel. In MIUI 12, you will now find there is an option to enable a separate control center, which is no longer at the top of the notification tray. Instead, much like Apple's control center on the iPhone, you pull down from the right side to access the control center and from the left to access notifications.
This is still Android, so you can rearrange and customize the control center to your heart's content, but the new separation may make things a little more user-friendly for those new to using Android devices.
2. Screen recorder
While this isn't exactly a new feature in MIUI 12, no feature list that mentions MIUI would be complete without mentioning Xiaomi's fantastic screen recording app. It is fully featured, offering access to settings like resolution, framerate and bitrate control and touch markers. It even features a floating button that lets you start and end recordings from any screen, after you have conveniently summoned the pop-up from the control center or notification shade.
3. Revamped animation engine
Xiaomi waxes all sorts of lyrical in its MIUI 12 promotional material about its "new physical animation engine," and "combining MAML graphics, Folme animations, and MiRender rendering," which I'm sure is super impressive, technically but is all stuff that your average consumer shouldn't have to understand. What you can understand, though, is that their animations are now smoother and more natural.
Most importantly, you no longer need to go into developer options and enable 0.5x animation duration scale to make the device feel responsive - it just feels snappy now. So, while this is rather difficult to convey via text, I think it is one of the most underrated upgrades in MIUI 12.
4. Floating windows
Android has had multitasking and floating window support for a while now, but Xiaomi has really put some polish into its multitasking support for MIUI 12. You can open a floating window from a pop-up notification by just dragging down the bottom of the notification - great for responding to a quick instant message without disrupting what you were doing entirely. Once the floating window is open, you can resize it, move it around and even minimize it to a corner of the screen with a simple gesture.