If you've had at least one Zoom meeting on your laptop, then you're probably already intimately familiar with the horrendous video quality of the integrated webcam. Nearly all models continue to use small 720p or 1080p sensors at maximum as higher MP counts will require a thicker bezel or lid. Thus, users will have to look towards external webcam solutions if video quality is a concern.
eMeet sent us its C970L webcam for our impressions and we're impressed by some of its features. Even though its MP count isn't all that much greater than the webcams on most laptops, the lens is significantly larger for capturing more light and reducing noise for a brighter and cleaner picture. We also appreciate the tripod connector, integrated physical privacy shutter on the bottom of the unit, and the relatively long (~6 ft) USB-A cable for versatility.
The main drawbacks include the mediocre colors and relatively poor latching capabilities of the unit. While the former isn't an issue for conferencing purposes, the latter can be a problem for certain laptops or setups since the webcam can easily fall over the monitor or whatever you're trying to attach it to. Even slight adjustments to the webcam angle may be enough to tilt the entire unit. You'll likely have to tinker around with positioning for a few minutes before finding an ideal spot for the webcam.
The eMeet C970L is now available on Amazon for $59 USD or $35 after applying the 40 percent off coupon. The eMeet C970, which omits an integrated light, is available for approximately $10 less.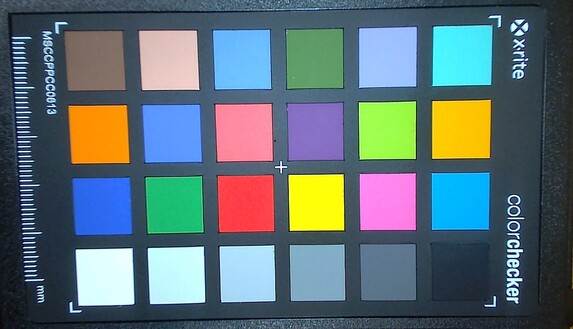 After graduating with a B.S. in environmental hydrodynamics from the University of California, I studied reactor physics to become licensed by the U.S. NRC to operate nuclear reactors. There's a striking level of appreciation you gain for everyday consumer electronics after working with modern nuclear reactivity systems astonishingly powered by computers from the 80s. When I'm not managing day-to-day activities and US review articles on Notebookcheck, you can catch me following the eSports scene and the latest gaming news.