ZTE: Axon 7 Max may lauch on October 27th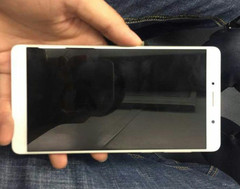 ZTE sent out invitations for a big phone event on October 27th. This will most likely be the launch event for the Axon 7 Max phablet, a midrange model with dual-lens cameras that recently leaked onto the internet.
ZTE has sent out invitations for another launch event this year. This time, the Chinese manufacturer has explicitly stated to join a "large phone event" in its invitations, so most likely, it will not be about a another smallish phone like the recently launched Nubia Z11 mini S. Instead it might very well be about the Axon 7 Max, a six inch phablet, that we told you about recently. Apart from most likely having a dual-lens camera, which both of its Axon 7-siblings do not, the Axon 7 Max will be a midrange offering and not another high end model like the Axon 7.
Some of the alleged specifications of that phone will be a Snapdragon 625 processor, 4 GB of RAM and 64 GB of storage. The six inch display will have small bezels and Full-HD resolution. Apparently ZTE already installed Android 7 onto the device, together with the MiFavor UI on top. Both pictures and the stated specifications have recently been leaked and appear authentic. The Axon 7 Max might be available outside of China, just like the Axon 7 and the Axon 7 Mini.