We demand more small phones!
Views, thoughts, and opinions expressed in the text belong solely to the author.
I have a confession to make.
I'm lucky to work with some of the most vigorous news editors in the mobile technology world here at NotebookCheck. They're the kind of people who buy the newest, hippest, most cutting-edge devices on a whim, just so they can take benchmarks and share with us the most interesting and mundane features available on modern smartphones and laptops. Yet, every day when I walk out of my house, I carry in my pocket a phone that was released a full three years ago.
I wasn't always like this. A few months after the Motorola Moto Z3 was released, I swooped in on the then-advanced device quite quickly, excited to play plenty of new mobile games, as well as a large handful of vintage ports via emulation. I was fully entrenched in the big-screen, big-battery, big-performance rhetoric that still fills the scene today. Then, one fateful night, as I walked into an underground wine and jazz bar in London, a seemingly friendly bystander noticed that my fancy handset was sticking out of my pocket by at least an inch.
Naturally, I didn't even begin to notice as the glib stranger snatched the device from my pocket. My fancy and gigantic phone was stolen.
I went to the local EE store and bought the cheapest phone I could find, and it just so happened to be incredibly small. I believe it was an Alcatel U3, and it was so remarkably underpowered that it couldn't actually do anything aside from send text messages, and even that took a while. I then spent several days researching phones, crunching numbers, and measuring my pockets and the various compartments in my messenger bag. This research ultimately resulted in the purchase of a Sony Xperia XZ1 Compact.
The Sony XZ1C, as it is sometimes known, utilizes the Snapdragon 835 chipset along with 4 GB of RAM, a 720p display with a 16:9 aspect ratio, and 32 GB of internal memory plus a microSD card slot. As far as living up to the "compact" part of its name, it measures 129 mm tall, 65 mm wide, and a scant 9.3 mm thick. You know what else it has? A headphone jack. It runs Android 9 and, to this very day, has never spent more than a split second to complete any task I have asked of it. In fact, I dropped it in a gutter and stepped on it a year ago (by accident, of course), and liked it so much I bought another the next day - and it cost me the equivalent of US$200.
But I'm not telling you this story just to opine about the olden days, or to brag about my tiny mobile device. The big problem is - and I know at least some of you feel the same way - that there are, quite simply, no smartphones like this available today. Would I enjoy having something with a little bit more internal storage, or perhaps a camera that's actually above average? Of course. What good, though, is something that won't fit in my bum bag, my pocket, or the zippered pouch in that messenger bag I take everywhere?
I understand that including today's hottest and most advanced technology takes space, and the batteries and cooling needed to run that tech take up even more room. There is nothing, however, that really even comes close to my three-year-old Xperia in terms of size. Why not? Am I taking crazy pills? Where are all the compact phones?
The state of small devices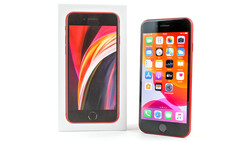 Manufacturers seem to think they have this corner of the market covered. Of course, I will grant that the 2020 iPhone SE, for example, isn't huge (138 mm x 67 mm x 7.3 mm), and it offers decent bang for the buck - in the USA, that is. The cost jumps considerably if you're living in the EU, due to both a higher sticker price, and the applicable VAT. Like many Android users, though, I'm just not ready to switch to iOS. Furthermore, Apple's notorious refusal to allow for microSD storage makes its products non-starters for myself and many others. Remember, not every part of the world has unlimited, high-speed data, and anyone who listens to a huge variety of music will understand that even 128 GB can be relatively easy to fill up with 320 Kb/s recordings.

What about the Sony Xperia XZ2 Compact, you may ask? To be perfectly honest, it's barely an incremental upgrade to the XZ1C, and it's both thicker than, and lacks the headphone jack of, its highly capable predecessor. For what it's worth, it measures 135 mm x 65 mm x 12.1 mm, and while the height and width are passable, the 25% increase in width vs. the XZ1C is practically a dealbreaker in itself. While I've never owned one, I'm also afraid that its curved edges are more prone to damage. No matter how many times I dropped my XZ1C, it had never cracked its screen until I actually stepped on it with my full weight in a blunder of epic proportions. Since the Xperia XZ2C is only a hair more powerful, as well as larger, than the first model, it doesn't seem like a huge upgrade.
Which brings us to the last big-name phone that can even claim to be compact: the Google Pixel 4a. By all rights, this is quite a decent device. At 144 mm tall and 69 mm wide, it is noticeably larger than its competitors in this field, although its 8.2-millimeter thickness definitely gets the stamp of approval. What mystifies many, myself included, is Google's continued refusal to add a microSD slot. The company's justification is a murky claim that apps aren't designed to run on a potentially bottlenecked TF card.
Dear Google, I have news for you: Virtually no-one who demands expandable storage plans on using a microSD card slot to record high-bandwidth, slow-motion video or run resource-intensive games. It would even make a little sense if Google were somehow binning their budget phones in order to force us storage junkies into buying the high-end models...but Google's most advanced phones, apparently meant to be the heralds of the Android operating system, lack microSD card slots in every region of the world. Logical, this design choice is not.
The future of compact communicators
Many years ago, there was a funny movie called Zoolander. This popular production showcased, at one point, the protagonist's mobile device, which was a now-archaic piece of equipment called a flip phone, something that will likely soon show up in archaeological records of Western culture. Derek Zoolander's phone was, when closed, roughly one inch tall. Sadly, the make and model of this device were lost to history, and at times it seems like we will never again see a mobile phone that can fit in my skinny jeans without creating a protruding bulge or uncomfortable pinch point.
Nonetheless, we continue to lobby for something we can use with one hand. It's one of the many benefits of things the size of my beloved Sony XZ1C, in fact, that I can whip it out, send my colleagues a WhatsApp message, post an Instagram story for my fanatical followers, call the bae on my wireless noise-canceling headset, and pop the thing back into my man-purse without missing a beat. After all, isn't one of the benefits of advanced technology the reduced amount of space it requires?
With microchip manufacturing processes reaching into the single digits of nanometers, many of us wonder why phones seem to get only larger and larger. Even more of us lament the loss of formerly given features such as microSD expansion and the classic headphone jack (don't even get me started, there). One would assume that the lack of phones means a lack of a market, but I can feel that I am not alone in my desire for a reasonably sized smartphone.
My friends, if you're out there, like me, wishing there were modern, advanced devices that weren't the size of a small TV, please make yourselves known in the comment section. Together, we will move forward in solidarity and demand to move away from the phablet and towards the Zoolander miniature special. Someday, we will see small phones again, we will use them with one hand, and we will fit them in our pockets. Manufacturers have not heard the last of the small phone brigade, which dreams of a world where our smartphones remain smaller than our tablet computers. Thank you for coming to my TED talk.