Samsung investigating Galaxy S9/S9+ touchscreen anomalies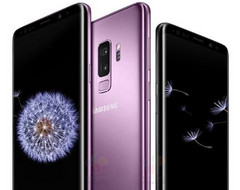 Samsung Galaxy S9/S9+ users are complaining of "dead spots" in their smartphone displays that are failing to respond to touch inputs. With complaints starting to mount on user forums, the Korean tech giant has said that it is actively investigating the issue.
It's rare that smartphone launches go without a hitch. Samsung, a company that has had its fair share of smartphone launch hiccups, is facing another one. Its 2018 flagship, the Galaxy S9 and S9+ are being subjected to user reports of "dead spots" on their touchscreens. Apparently, there have been enough complaints that the company officially begun investigating the problem.
Threads have emerged on Reddit reporting the issue, while Samsung's support forums also show users complaining about the problem. Speaking to Engadget, a Samsung spokesperson said, "We are looking into a limited number of reports of Galaxy S9/9+ touchscreen responsiveness issues." The spokesperson urged customers to contact Samsung directly if they experience the issue.
Often, these sorts of issues can be explained by a software glitch and can be fixed through the company issuing a software patch. Occasionally, however, it could point to issues with the hardware manufacturing process. Samsung's exploding Galaxy Note 7 saga is one such case in point, which resulted in an embarrassing mass recall. Fingers crossed that won't be the case this time.