Samsung: Refurbished phones program next year?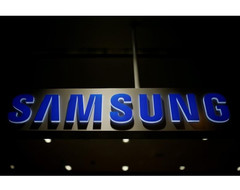 Samsung could start selling refurbished high-end-smartphones next year, a Reuters-report suggests. It is unclear whether this program will launch in western markets or be limited to developing countries.
According to a person with direct information about this matter, Samsung could start up a refurbished phone program as early as next year, a Reuters report suggests. The South Korean manufacturer could source the phones, mostly high-end-devices from its Galaxy S- and Galaxy Note-lineup, from subscription-programs it is running in countries like the US or South Korea. At this point in time it is unclear whether Samsung is going for a global or local strategy. It would most certainly make sense to offer refurbished phones in countries where many people cannot afford the high-end smartphone lineup. However, even in western markets, some people might be very interested in buying last year's top of the line-Galaxy smartphone with a fresh battery and full warranty.
Apple is offering a similar program in the US, selling a one year old refurbished iphone for 69 percent of the original price. However, Android smartphones rarely sell at the official price point, especially one year after its launch. A refurbished phones program could help Samsung to grow in the global smartphone market and fend off lower cost smartphone manufacturers from China. It could, however, also cannibalize sales from mid-range devices in Samsung's smartphone lineup, Deloitte says.