Refurbished smartphones are now selling almost five times faster than the year before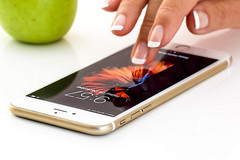 Users are now purchasing refurbished smartphones more than ever due in part to slowing innovation and marginal design changes on the latest models. The hardest hit are mid-range smartphones as used high-end models from Apple or Samsung can be had for about the same price. Why purchase a brand new flagship when last year's model is very nearly the same for hundreds less?
Similar to how video game developers reap little to no direct financial benefits from used game transactions, smartphone manufacturers gain essentially zero profit from third party sellers who offer used, repaired, or refurbished smartphones at heavy discounts. The original manufacturers would much rather have customers purchase brand new devices instead of refurbished models from previous generations.
Unfortunately for these major companies, however, the market for used smartphones experienced its fastest growth yet in the past year. A study performed by industry analytical firm Counterpoint Research has found that the global market for used smartphones grew 13 percent YoY compared to just 3 percent a year earlier. At an estimated 140 million used smartphones sold, nearly one in every ten smartphone purchased was not brand new.
So, why the sudden spike in used sales? The source is pointing its fingers to the increasingly marginal upgrades from generation to generation. The Galaxy S9, for example, looks nearly identical to the Galaxy S8 with many of the same hardware features and fast processor capabilities. The slowing evolution of smartphones means users are less inclined to purchase the latest and greatest when last year's model is simply "good enough" to still pass as a high-end device.
Manufacturers can combat the growing gray market by directly offering used and refurbished models themselves. Samsung, for example, sells certified pre-owned Galaxy smartphones on its website with included 12-month warranty. Nonetheless, the source is expecting the second-hand market to grow even larger moving forward.
Source(s)