OnePlus 5T billed for November 16 launch, fans to be allowed entry to event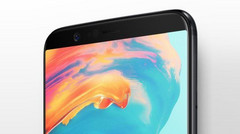 The OnePlus 5T will be launched in Brooklyn on the 16th of this month. The general public will be able to watch a live stream of the events but fans of the company are also welcome to visit the venue. As long as they buy US$40 tickets, that is.
Keeping with OnePlus' style of heavy marketing, hype for the OnePlus 5T is just about reaching a climax, with the company set to release the successor to the OnePlus 5 on November 16, in Brooklyn, New York.
The OnePlus 5T will mostly offer a new design factor, as it uses the trending 18:9 full-screen display. It will be powered by the same Snapdragon 835 seen on the OnePlus 5, and will share similar memory configurations. It will, however, opt for a slightly more impressive dual rear camera setup.
The 5T will launch on November 16, go on sale in North America and Europe on November 21, in India on November 28, and in China on December 1. The launch event will, surprisingly, be open to fans—launches are usually open to just staff, executives, and the media. There's a caveat to that, though, as fans have to buy US$40 tickets to gain entry, which, frankly, just sounds like a cash grab by a company that's owned by one of the biggest electronics manufacturers in Asia (BBK Electronics).
We'll be sure to keep you updated on this.