OnePlus 3: Android 7-Beta starting this month, OnePlus 2 will follow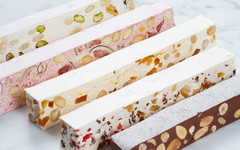 OnePlus will release an official Android 7 beta for the OnePlus 3 this month and follow with the final version in December. The OnePlus 2 will get Android 7 as well but most likely not before next year.
A lot of flagship phones are getting the Android 7 treatment these days either as a beta like Samsung's Galaxy S7 or as a final version like the LG G5. Yesterday we learned that ZTE is planning for a January release for the Axon 7 smartphone and today we can happily report, that the popular OnePlus 3 will get Android 7 even sooner than that.
Brian Yoon, chief of software at OnePlus recently confirmed, that the company is planning to start an Android 7 beta program soon, most likely still in November. The final version is expected to be released in time for the holidays. Brian also mentioned that the OnePlus Two will get Android 7 as well, although the schedule is not final yet so it will most likely take until early 2017. Unfortunately, both the OnePlus X and the OnePlus One will no longer get Android 7 as an update due to an incompatibility between the processor and Android 7.