It's been 2 years since Nvidia released their SHIELD gaming system and media center, but a leak posted by Android Police suggests a CES 2017 unveiling as well as possibly two available sizes.
The console and remote don't seem to look any different, but the controller's new design is strikingly angular, resembling an F-117 stealth fighter. The dual analog sticks look like they're possibly metal with rubber coating on the edges for grip, instead of all plastic on the previous model. It also looks a more ergonomic, as the hand-grips are much thinner.
The leaked pictures also hint that Nvidia will release the SHIELD in two sizes. One image shows the console next to the remote, yet only slightly taller than it. It appears that the smaller version is around 50% volume of the larger variant. Exactly what the differences between the two sizes are remain to be seen, as are the specifications. We can only assume that the 3 GB RAM and Nvidia Tegra X1 chip from the previous generation will be in for an upgrade.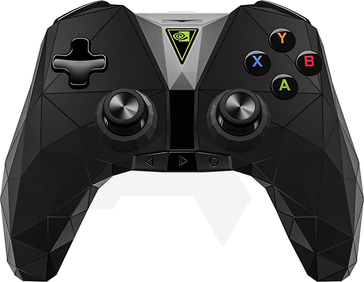 Douglas Black is a Technical Writer at Pole Star Defense, executive editor at UltrabookReview, and former Senior Editor at Notebookcheck.net.