Notched smartphones slammed by Christian Schwamkrug, Design Director with Porsche Design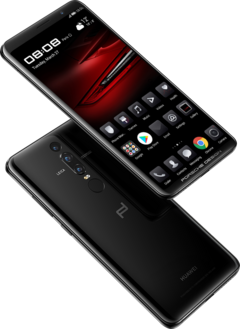 The Design Director of Porsche Design has slammed smartphones with notched displays. Christian Schwamkrug has said that he wouldn't allow the Porsche Design Huawei Mate RS to join the bevy of smartphones with notched displays in 2018.
Christian Schwamkrug, the Design Director of the fabled design house Porsche Design has slammed notched smartphones in an interview with Digital Trends. Schwamkrug explained that he couldn't believe the notch when he first saw it (presumably on the iPhone X). In response, he insisted that the Porsche Design Huawei Mate RS retain a traditionally shaped display in order to preserve the user experience.

Of smartphones with notched displays, Schwamkrug had this to say:
When I saw the notch for the first time, I nearly couldn't believe it. It's disturbing, from a design philosophy. A picture is either rectangular or square, with a border line, and a clear frame format. I like symmetry. I didn't want to have the notch, I think it's a compromise.
As a highly respected designer, Schwamkrug is not alone in his view on notched smartphones; Sony VP and head of smartphone design, Taz Kajima, also feels similarly. "We try to respect content as much as possible," Kajima told The Sun on the release of the Xperia XZ2. "Notching the display always affects the user interface," he added. "We try to keep a square user interface as much as possible."