No less than 28,000 jobs would be lost if Sprint and T-Mobile merge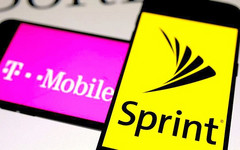 Expected to close before the end of 2019, the merger of T-Mobile and Sprint does not look like good news to many people already. According to The Communications Workers of America labor union, this deal should not proceed as planned because that would result in slashing no less than 28,000 jobs across the US.
When it comes to mobile carriers, competition is always great. Unfortunately, when two big players in this sector merge, bad things can happen and there is not much to do to avoid them. Speaking of the T-Mobile and Sprint merger that should go ahead and close in 2019, there are voices that claim it could lead to the loss of over 28,000 jobs in the US.
The Communications Workers of America (CWA) labor union thinks that the overlapping retail store closures resulting from the merger would cause the loss of 24,000 jobs. In addition to these personnel cuts, the merger would also erase 4,500 jobs from "duplicative functions at corporate headquarters in Overland Park, KS, and Bellevue, WA."
CWA president Chris Shelton thinks that the proposed merger is "against the public interest" and that it cannot provide enough benefits for the public to match the job losses it can cause. "Unless the companies make a binding commitment not to eliminate jobs in their proposed merger, to stop violating federal labor laws, and to fully respect workers' rights, the FCC should not approve this merger," Shelton added.
Finally, the CWA also said that Sprint and T-Mobile could use Huawei and ZTE hardware in their combined mobile networks. Given the recent security-related woes involving the two Chinese brands, T-Mobile and Sprint should also work on keeping their unified network free of such hardware as all.
Do you think the merger can be closed successfully next year? Will it have an impact on the services provided to the end users and their prices? Let us know in the comments.