More than 1000 US news websites are still blocked in EU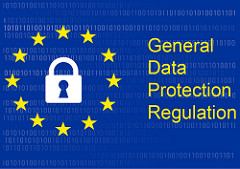 The GDPR was instituted in May 2018. However, it appears that over a thousand websites (at least) have not complied with it. Therefore, users with EU IP addresses cannot access their content. An independent archivist maintains a website listing examples of them associated with US newspapers.
An independent report has concluded that huge numbers of US websites, mostly connected to local newspapers in the country, remain non-compliant with GDPR. This means that users with IPs corresponding to European Union (EU) locations cannot access them.
The GDPR may have been implemented in order to enhance clarity as to how websites use their viewers' data. Sites worldwide needed to demonstrate their compliance with these new regulations, ideally by the end of May 2018, in order to be accessed in the EU. However, it appears now that numerous websites have not done so. Therefore, many internet users in Europe may be locked out of them due to GDPR.
US newspaper sites are a prime example of this effect. An individual known as Johnny O'Connor has taken it upon himself to compile a list of them, which is available on this website. O'Connor reportedly felt the need to do this after being unable to find local reports that confirmed the June 2018 Capital Gazette shootings in Annapolis, Maryland. As of August 7, 2018, there was a total of 1071 websites on the list, representing news resources from Arizona to Wisconsin.
EU users wishing to circumvent the 'block' could do so by using a VPN set to an IP address in the Americas, for example, however.
Working For Notebookcheck
Are you a techie who knows how to write? Then join our Team! Especially English native speakers welcome!
Currently wanted:
News and Editorial Editor - Details here