Laptop GPU roadmap 2018 – The upcoming mobile GeForce & Radeon graphics cards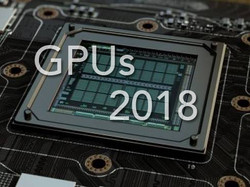 Update June 21st, 2018 - Gamers are always interested in the next GPU generation and what improvements – if at all – they will bring. Mobile graphics cards in particular are often only rebranded or just slightly improved from one year to another. However, there can also be massive performance gains, which was the case with the recent Pascal generation (GTX 10-series) from Nvidia.
Attention: The following information is mostly based on rumors, leaks, and preliminary information from manufacturers. Specs and dates can therefore change considerably and should only bee seen as approximate values.

AMD GPUs 2018 – Where is Vega?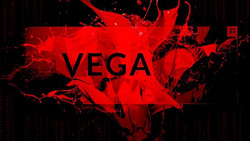 After the announcement at CES that a mobile Vega chip is coming this year, we are still waiting to hear more details in summer 2018. There was no word or sign of the chip during Computex, only the Acer Helios 500 with a desktop Vega 56 GPU was shown. Otherwise, the Intel Kaby-Lake-G Chips with a Vega / Polaris hybrid are now finally shipped and also more and more Ryzen mobile laptops come to market (with the Ryzen Pro business laptops now arriving). Furthermore, faster Ryzen mobile chips may be around the corner (e.g. the Ryzen 7 2800H). The announced 7nm shrink of Vega looks to be a long way from now for laptops and Navi (next generation architecture) is a long way from now (2019 / 2020).

Nvidia GPUs 2018 – Turing
The 11th generation of GeForce cards are awaiting in both laptops and desktops. It looks like the desktop version should be coming soon, the laptop variant may have to wait till early 2019. It should arrive "top to bottom", so a Nvidia GeForce GTX 1180 and 1170 should be first, 1160 coming later.

Intel GPUs 2018 – 10nm not ready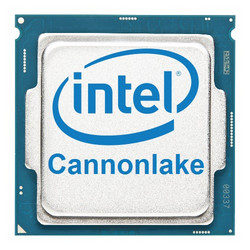 Intel has no plans for dedicated GPUs in 2018. New integrated graphics cards with better performance are also not really on the horizon. It looks like Intel is waiting for their 10nm process to be ready to ship a new architecture. So far we saw nearly no GPU improvements with 2018 models like Coffee Lake (Intel UHD Graphics 630 e.g.) or Kaby-Lake Refresh. Only the AMD - Intel Hybrid Kaby-Lake-G is now finally shipped and performance looks promising. First 10nm Cannon Lake chips are now shipped, but still without a graphics card (maybe Apple will get the chip with a GPU?).