IFA 2017 | Kirin 970 officially unveiled, Neural Processing Unit for AI functionalities onboard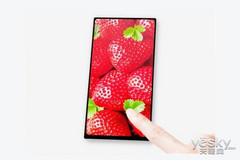 The Kirin 970 has been officially announced, and while it doesn't really do much new in terms of raw power, it brings improvements in the GPU and power efficiency region, with the SoC being built on TSMC's 10nm process.
While the releases of flagship devices from Sony and LG have been the largest talking points in this section of the IFA, HiSilicon has decided to do something on the less glamorous side, with the manufacturers announcing the launch of its new Kirin 970 SoC.
The Kirin 960 was released just about a year ago and its successor makes a number of improvements over it. Not so much in terms of raw power, though, as the 970 has the same core setup as the 960, albeit with higher clock speeds. The Kirin 970 is a far more efficient SoC, for one, with it being built on a 10nm manufacturing process, as opposed to the 16nm one the 960 is built on. Thich means that the company finally catches up to Qualcomm and MediaTek in that aspect (The Snapdragon 835 and Helio X30 are already built on 10nm processes).
The new SoC also improves in the GPU department, using the Mali-G72MP12 over the Mali-G71MP8 aboard the Kirin 960. That aside, the Kirin 970 stands out in the pack by virtue of its AI capabilities. "As we look to the future of smartphones, we're at the threshold of an exciting new era. Mobile AI = On-Device AI + Cloud AI. Huawei is committed to developing smart devices into intelligent devices by building end-to-end capabilities that support coordinated development of chips, devices, and the cloud," Richard Yu, CEO of Huawei Consumer Business Group said. "The ultimate goal is to provide a significantly better user experience. The Kirin 970 is the first in a series of new advances that will bring powerful AI features to our devices and take them beyond the competition."
Official Kirin 970 Press Release