Intel issues public apology letter for customers and partners regarding the CPU shipment delays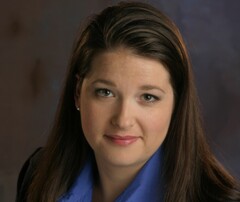 This kind of full disclosure apology is unprecedented for companies the size of Intel. While the CPU maker is acknowledging the "production variability" that is causing customers and OEM partners more supply issues, there is no mention of any immediate solution. Unfulfilled demands are not entirely bad for Intel, since at least the company manages to sell its entire supply, but OEMs are also starting to cover supply needs with AMD's offer.
Intel has been having chip shortage issues since mid-2018 and still has not managed to catch up with the ever increasing CPU demand. Towards the end of last year, Intel officials stated that the 14 nm shortages are linked to the company's efforts to launch the 10 nm generation of chips, which has already been delayed for 2 years. Flash forward to November 2019 and the company is nowhere near solving the shortage issues, even though profit reports are stellar and AMD is seeing increased market share. Out of respect for its customers and OEM partners, Intel recently published an apology letter detailing the current state of the shortage problems.

This letter is signed by Michelle Johnston Holthaus, who is Intel's EVP and GM of Sales, Marketing and Communications. In short, the letter acknowledges "production variability" issues experienced over the last quarter, which, in turn, have led to more shipment delays. What is worth noting here is that this would be the first time a chipmaker releases a letter that explains supply issues. This information is only disclosed to legal-bound customers and partners, so the fact that Intel felt the need to go public shows the severity of the situation.

With all that said, Intel still does not offer any sort of information regarding an immediate solution. While it looks bad for Intel, this could be a good thing for end users, as AMD is slowly chipping away at Intel's market share, prompting more substantial price cuts.
To our customers and partners,

I'd like to acknowledge and sincerely apologize for the impact recent PC CPU shipment delays are having on your business and to thank you for your continued partnership. I also want to update you on our actions and investments to improve supply-demand balance and support you with performance-leading Intel products. Despite our best efforts, we have not yet resolved this challenge.

In response to continued strong demand, we have invested record levels of Capex increasing our 14nm wafer capacity this year while also ramping 10nm production. In addition to expanding Intel's own manufacturing capability, we are increasing our use of foundries to enable Intel's differentiated manufacturing to produce more Intel CPU products.

The added capacity allowed us to increase our second-half PC CPU supply by double digits compared with the first half of this year. However, sustained market growth in 2019 has outpaced our efforts and exceeded third-party forecasts. Supply remains extremely tight in our PC business where we are operating with limited inventory buffers. This makes us less able to absorb the impact of any production variability, which we have experienced in the quarter. This has resulted in the shipment delays you are experiencing, which we appreciate is creating significant challenges for your business. Because the impact and revised shipment schedules vary, Intel representatives are reaching out with additional information and to answer your questions.

We will continue working tirelessly to provide you with Intel products to support your innovation and growth.

Sincerely,
Michelle Johnston Holthaus
Executive Vice President