Intel Core i7-7700HQ: First benchmarks of the Core i7-6700HQ successor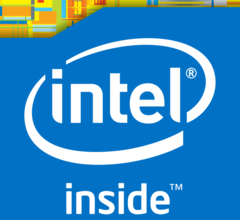 The Intel Kaby Lake Core i7-7700HQ is the successor of the popular high-end processor Skylake Core i7-6700HQ and will be released early next year during CES 2017. First benchmarks reveal a small improvement in speed.
The Intel Core i7-6700HQ has proved to be a very popular processor in high-end notebooks throughout the year but will soon be replaced by its slightly faster Kaby Lake successor, the Core i7-7700HQ, which is being produced in a slightly more refined 14 nm process. That allowed Intel to increase speed by a moderate 200 to 300 Mhz, reaching 2.8 Ghz base clock and 3.8 Ghz Turbo Boost. It is still a quad-core processor with a TDP of 45 Watt, similar to its predecessor. Laptopmedia was able to get their hands on a test notebook with the new processor and decided to run some benchmarks, comparing the new CPU to the Core i7-6700HQ in the HP Pavilion 15 Gaming. For obvious reasons, Laptopmedia did not reveal the model and brand of the test unit.
Running Cinebench 11, the Kaby Lake notebook was able to reach a score of 7.53, that is 2 percent more than the HP was able to score at 7.39. Cinebench 15 showed a slightly larger gap of 3 percent between the Core i7-7700HQ, that reached 684 points compared to 664 on the Core i7-6700HQ. The biggest difference was observed during a NovaBench 3 run, where the anonymous test unit reached 877 points compared to 826 points on the HP Pavilion 15 with Skylake processor. That is a 6 percent difference between the two units. A 2 to 6 percent gap between the two high-end processors was to be expected and even if it is not much, it may be a reason for some to postpone purchase of a notebook for a few more weeks.