Honor 9X: The days of Honor's midrange smartphones being good value for money are over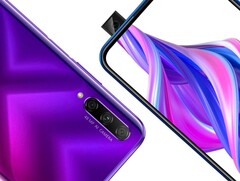 Until now, value for money has been one of the main reasons to buy an Honor smartphone, even at launch. The latest generation changes that, and not for the better. While the Honor 9X is a good device, it pales in comparison with other smartphones that have been released this year.
Historically, Honor smartphones have been good value for money. So, when the company announced that it would be bringing the Honor 9X to Europe, we expected it to be another midrange handset that would show up its competitors. Sadly, Honor appears to have gone the way that OnePlus has, rather than releasing its latest smartphones at competitive prices.
The Honor 9X impressed us at first glance, with the device sporting a modern and almost bezel-free design without resorting to a notch or a punch-hole front-facing camera. However, the device is essentially a pricier Huawei P Smart Z, with both sharing the same display, SoC and 4 GB of RAM. The former has faster storage and an additional rear-facing camera, but this hardly accounts for the €99 (~US$109) difference that currently exists between the two devices.
Moreover, other handsets like the Xiaomi Mi 9T offer better value from €300 (~US$331) than the Honor 9X does, not least of which because the latter has an overly dark and low-contrast display. Overall, while the Honor 9X impressed us in some areas, its drawbacks outweigh any positives. In short, the Honor 9X redefines the Honor brand, and not in a good way.