Google decides to re-evaluate whether they remove apps that misuse accessibility services, such as LastPass and Tasker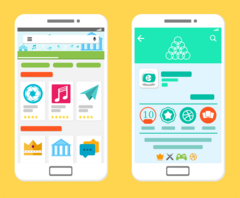 Google has asked developers whose apps use the accessibility permission to email them with how their app uses this permission to enhance user experience so that they can assess "responsible and innovative" use of the permission. While doing this they have put a pause on the 30 day 'modify or remove' notification they had previously given developers.
Working For Notebookcheck
Are you a techie who knows how to write? Then join our Team! Especially English native speakers welcome!
Currently wanted:
News and Editorial Editor - Details here

Recently Google sent emails to Android developers whose apps used the accessibility permission, saying that they would be required to modify or remove their app from the Google Play Store within 30 days if they weren't able to show how the app used that permission solely for users in need of accessibility assistance.
Developers took to Reddit to outline the impact that it would have on their application, and many users vented their frustration at losing key functionality from their favorite apps. Google seems to have paid attention to user feedback, and they have decided to put a pause on their decision to enforce this requirement. They have now asked developers to outline how their app uses the accessibility permission, and Google will evaluate "responsible and innovative uses of the accessibility service."
This permission is used by applications such as LastPass for password autofill, and Tasker for setting up specific automatic actions. The reason there is a problem here is that often these apps relied on the accessibility permission because there were no APIs available which gave the required functionality, or in the case of password autofill there is an API for Android 8 but not for any earlier versions of the operating system.