Eurocom Summer Education Notebook Program offers discounts for high school students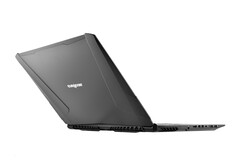 If you're a CAD student, medical researcher, or video editor in need of some serious horsepower for your schoolwork, then a simple Ultrabook just isn't going to cut it. The new Eurocom program will run all year long for high school students, recent graduates, and their families who want a high-power laptop fit for 3D rendering and CAD work.
Working For Notebookcheck
Are you a techie who knows how to write? Then join our Team! Especially English native speakers welcome!
Currently wanted:
News and Editorial Editor - Details here

Major OEMs like Dell, HP, and Lenovo often host "back-to-school" sales toward the end of Summer to encourage students and parents to buy new PCs. Eurocom, however, will be trying something new this year to beat everyone to the clock. Called the Summer Education Notebook Program, Eurocom will offer 10 percent discounts on its laptops to any user who is enrolled in a public or private high school or will be graduating this year as the class of 2019. Even family members of said students can take advantage of the deal.
Eurocom President Mark Bialic says its laptops have "extremely long lifespans" with "unmatched performance and configurability". When considering that many Eurocom laptops are based off of Clevo barebones, we can certainly agree that they are generally more versatile than your average Ultrabook or ultra-slim gaming laptop.
Most Eurocom laptops are high-power systems best fit for researchers, engineers, video editors, or other applications where 3D rendering is required. Thus, they're a bit overkill if all you need is something for word processing and browsing.
The Summer Education Notebook Program will run from now until September 1st, 2019.
Contact: Eurocom Newsroom
eurocomnews(at)eurocom.com
May 1st, 2019
For Immediate Release

Eurocom Corporation (www.eurocom.com) a leading developer of long lifespan, fully-upgradable notebooks, high performance mobile workstations and mobile servers announces its innovative Summer Education Notebook Discount for High School Students. A Eurocom high performance laptop is the perfect graduation gift for aspiring college/university student on their path to becoming young professionals!
The Eurocom Summer Education Notebook Discount applies to High School Students currently enrolled in a Public or Private High School and Graduates who will complete their High School education during the 2019 school year. This discount applies to all new Eurocom Gaming laptops, Workstation, Mobile Servers and Enterprise laptops purchased directly from Eurocom. The Eurocom Summer Education Notebook Program ends on September 1st, 2019.

Who is eligible for Summer Education Notebook Discount?
• High School Students
• High School Graduates (Class of 2019)
• Family members buying for current High School Students or 2019 Graduates

Eurocom Summer Education Notebook Discount is 10% off new Eurocom systems!
"Most education programs only apply to University or College students and can only be purchased by the students themselves. The Eurocom Summer Education Notebook Discount applies to any high school student as well as family and friends wishing to purchase a system for them," explains Eurocom President Mark Bialic.

Students today are aided in their education by having the most capable mobile hardware that cuts down on the limitations of the average notebook. Eurocom super computer-class laptops are lauded for their unmatched performance, long life span, configurability and upgradeability.

Eurocom is committed in assisting students and future generations acquire highly capable computer equipment with extremely long lifespans. "Eurocom has a goal of helping every student and graduate progress towards being an active participant of the global workforce," - Mark Bialic, President of Eurocom.

Students planning on pursuing a post-secondary education often required to be equipped with capable systems that can handle increasing workloads for multiple years. With Eurocom laptops, students can configure the exact components they need without being forced to build their systems with unnecessary technology. This dramatically cuts down on the extra costs of laptops that come standard with a large amount of features. This, combined with the Eurocom Summer Sale makes Eurocom systems even more attractive.
Not to be overlooked, University and College Students, Post Graduate Students, Educators and Institutions also qualify for the Eurocom Higher Education Program, which rewards the quest for education by giving increased discounts to higher educational achievements. For more information please visit: www.eurocom.com/<wbr />support/upgrade/grad.htm

Resources & Whitepapers:
Eurocom Student Program Promotion: www.eurocom.com/ec/<wbr />student()ec

About Eurocom:
Eurocom is a leading developer of mobile computer technology since 1989. The company has produced many firsts and continues to engineer solutions that inspire and enable individuals and companies to reach great possibilities. Eurocom has been a leading innovator in the mobile computer industry since 1989, is currently the only developer in the world offering a Server on-the-Go solution along with a full line of Mobile Workstations configured in RAID 0/1/5/10 configurations and up to 5 drive slots. For more information on Eurocom please visit www.eurocom.com