EMUI 10 global rollout for the Mate 20 Lite and P30 Lite continues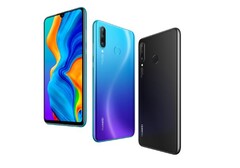 The OS upgrade keeps rolling. Huawei has delivered the EMUI 10 to most of its premium phones worldwide, and is now rolling it out to some of its mid-range Kirin 710-powered offerings. That happens to include the Mate 20 Lite and P30 Lite.
Huawei has mostly paid attention to its last-gen Kirin 980-powered phones with regards to the EMUI 10 rollout, but is currently sending out the OS update to the Mate 20 Lite and P30 Lite.
The Kirin 980 was Huawei's last-gen flagship SoC, while it favored—and still appears to, actually—the Kirin 710 for its mid-range and budget offerings. The company has sent out the EMUI 10 update to a number of phones featuring the Kirin 710. The P Smart (2019) received the EMUI 10 update months ago, and the Mate 20 Lite and P30 Lite are currently getting the update globally.
Mate 20 Lite owners in Turkey have confirmed receipt of the EMUI 10 update, with P30 Lite users in the Philippines, Sri Lanka, and India also doing the same. The Mate 20 Lite's update has the version number "10.0.0.170". For the P30 Lite, the version number appears to be 10.0.0.159.
Have you received the EMUI 10 update on your Mate 20 Lite or P30 Lite? Let us know in the comments below.