Deal | Dell G5 5590 with RTX 2060 graphics is only $1180 right now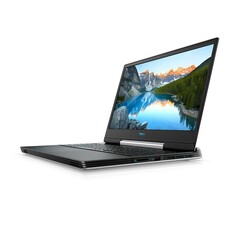 This is the cheapest we've seen a brand new GeForce RTX laptop go for. It may be a budget-class Dell gaming laptop, but it should easily perform as well as any GTX 1070 Max-Q system.
It hasn't even been two months since GeForce RTX laptops went on sale with the lowest-end model costing at least $1500 USD. Now, deals have started popping up on brand new SKUs for hundreds of dollars less.
One particular sale that has caught our attention is the Dell G5 5590 on Rakuten for $1180 USD. This 15.6-inch system sports RTX 2060 graphics, a Core i7-8750H CPU, 128 GB SSD and an IPS FHD display. What's even more surprising is that Dell only recently announced this laptop at CES 2019 and so this isn't some old configuration in the bargain bin.
The Dell G5 series is the OEM's budget-mainstream family of gaming laptops. It sits above the G3 series but still well below the popular Alienware series. Though certainly not as thin or attractive as an MSI GS65, real-world gaming performance should be very similar between them at just a fraction of the cost.
We recommend checking out the link below if you're interested in an RTX laptop. Much like the Huawei deal last week, we fully expect this one to end pretty quickly as well.