Cyberlink: PowerDVD is now certified for UHD-Blu-ray playback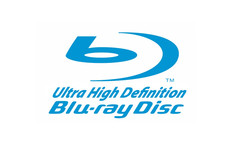 Cyberlink's popular DVD and Blu-ray disc player PowerDVD is the first software player that received UHD- Blu-ray playback certification from the Blu-ray Disc Association. An update enabling this feature is expected to be released next year.
If you wanted to playback new UHD blu-rays offering 3,840 x 2,160 resolution, you had to get yourself an external UHD Blu-ray player because there was no solution for the PC up until now. Cyberlink, creator of the successful DVD and Blu-ray playback software PowerDVD announced, that it now achieved certification for Blu-ray playback by the Blu-ray Disc Association (BDA). PowerDVD has sold over 300 million copies and can be considered the standard in Blu-ray playback on PCs. A new version, implementing Blu-ray playback including support for all its features like High Dynamic Range (HDR), higher frame rates and new sound formats like Dolby Atmos and DTS:X is expected to be released next year.