Consumers are still (rightfully) wary of smart home devices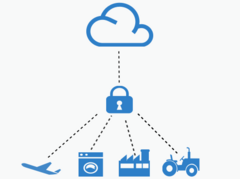 A new research report released by Gartner has revealed consumers to be wary of the risks of IoT devices while skeptical of their benefits.
Smart home appliances make up a majority of Internet of Things (IoT) devices. Smart fridges, smart TV, smart voice assistants, and smart security systems are all popular IoT gadgets for those on the cutting edge. Still, many people are not willing to compromise their perceived privacy in exchange for convenience, a new survey published by Gartner this Monday says.
According to the survey of which had nearly 10,000 responders, nearly two-thirds of consumers are concerned about their conversations or other activity recorded. This comes on the back of recent news of Vizio being fined a mere US$2.2 million for spying on millions of users and selling their data as well as Amazon Echo's recordings being used as evidence in a murder trial. Beyond that, it seems that most consumers just aren't interested in having to pay for features that provide small quality-of-life improvements: 75% of the respondents said they're just fine doing things such as turning on and off their own lights manually. Only 25% of respondents said they were interested in the idea of smart devices doing things for them or automatically.
Until security updates for IoT devices become... secured... and strict privacy regulations are put in place, consumers are probably smart to be wary of smart homes.