Canon recently revealed the Canon PowerShot V10 aimed at vloggers and video creators on the go, according to Canon Rumors. While the pocketable camera — with a footprint only slightly larger than the flip phones of old — looks, at first glance, like a fairly good deal for US$429.99, the small 20.9 MP sensor and odd selection of features puts it in an awkward position.
With the PowerShot V10, Canon is trying to pull buyers away from making videos on their smartphones into the digital camera world instead, and the camera is quite well designed to do that if you consider it in a vacuum. It has a vertical grip and is more compact than your average smartphone in some regards, while a large record button front and centre below the wide (18 mm full-frame-equivalent with an f/2.8 fixed aperture) lens is supposed to simplify the recording process. It's clearly intended to be used in the vertical orientation as a selfie shooter — although holding it vertically still produces horizontal images — but the two-inch flip-up screen allows for a more traditional behind-the-camera use case if needed.
The PowerShot V10 is capable of recording video in 4K 30 fps or 1080p 60 fps, but the lack of optical image stabilisation handicaps it somewhat compared to many other compact cameras and even smartphones in the same price bracket. The V10 also features a cute kickstand for stationary recording, and a microphone array that Canon says is optimised for video creators. One thing that may put it ahead of other popular vlogging cameras is its ability to function as a high-quality webcam via the USB Type-C connection.
One-inch sensors have come a long way, but they are still a tough sell when you consider the competition. On the one hand, you have smartphones that make up for their smaller-than-one-inch sensors with computational photography chops. On the other hand, you can spend a little more than the US$430 asking price for something like a Sony Alpha ZV-E10 for an APS-C sensor, or a Micro Four Thirds system camera, like the Panasonic GX85.
Both APS-C cameras and M4/3 offer larger sensors than the one-inch type sensor in the PowerShot V10, leaving only the V10's form factor, relatively low price, and large microphones as its only major advantages. The V10 is billed as a point-and-shoot video camera, with very few manual controls available — even ISO control is locked in still mode. Being limited to 8-bit colours in the Rec.709 colour space for video recording is also a rather disappointing omission for a video-centric camera.
While pro-grade users may baulk at the lack of controls and high-end features, the simplicity of the PowerShot V10 might make it perfect for those looking to get into a standalone camera for social media
The Canon PowerShot V10, which is available for pre-order at B&H Photo and set to start sale on June 15, is but the first launch in the V-series, with more coming at a later date. The PowerShot V10 could set strong groundwork for a new family of compact video cameras. Canon clearly knows how to make a good compact camera, as shown by the PowerShot G series.
Buy the Panasonic Lumix GX85 with 12-32 mm and 45-150 mm kit on Amazon.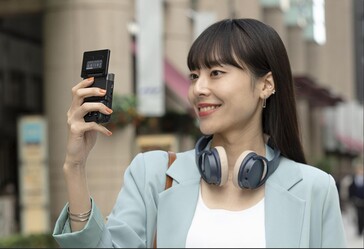 My interest in tech started in high school, rooting and flashing my Motorola Defy, but I really fell down the rabbit hole when I realised I could overclock the i7 930 in my Gigabyte pre-built PC. This tinkering addiction eventually lead me to study product design in university. I think tech should improve the lives of the people using it, no matter the field. I like to read and write about laptops, smartphones, software and trends in technology.