Apple Watch Series 3 expected to launch in September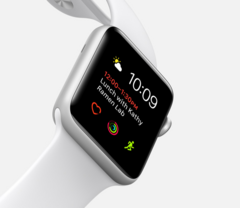 The Apple Watch Series 3 is coming in September, according to an industry source. Aside from performance and battery life enhancements, plus a possible LTE model, it should closely resemble the current-gen Series 2.
Apple fans, you need not worry again today: an upgraded Apple Watch is coming this year, right on schedule.
The DigiTimes reports that, according to a source in the product's supply chain, "the upcoming next-generation Apple Watch ... is scheduled to be released in the second half [of 2017]." The current-gen watch, known as Series 2, was released in September of last year, so that makes perfect sense.
Don't expect a big leap in design or specifications, however. The next-gen watch is said to look no different from the current version; the only noticeable changes will likely come in terms of performance and battery life. There is a chance that Apple will offer an LTE-capable model that doesn't need a parent iPhone to work, though.
The timing of Apple's new watch may be right on queue, but the same cannot be said for the company's upcoming standard bearer. A separate report claims that technical difficulties may keep the rumored iPhone 8 from launching in September, instead pushing its release back to October or November. This is unfortunate news for Apple (and Apple consumers), who undoubtedly would like to see a new iPhone and Apple Watch launch simultaneously.