Apple AirPods Pro: A US$250 charlatan?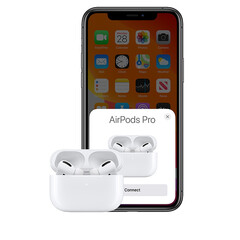 Apple heralds its latest AirPods as a "Pro" product that offers amazing audio quality and immersive Active Noise Cancellation (ANC), but do they live up to the hype? Our time with them would suggest otherwise, although they will likely impress those who already own a set of AirPods. Audiophiles will probably be less enamoured by the US$250 wireless earbuds, though.
The AirPods Pro arrived with little fanfare, with no launch event or big lead up. Instead, Apple quietly updated its website, issued a press release and made them available to purchase just 48 hours after announcing them. We have already got our hands on a pair to put them through their paces.
In short, they are a competent upgrade over the second-generation AirPods. We expected as much though considering that they are between US$50 and US$90 more expensive. Apple has done a great job at optimising ANC too, to the extent that we can happily listen to music on public transport at medium volumes without much interruption.
However, the pricing and Pro suffix that Apple has added inevitably leads us to compare the AirPods Pro against other high-end wireless headphones. Simply, the AirPods Pro do not sound as good as competing products like those from Bose, B&W or Sony. While that does not make the AirPods Pro an inferior product, it highlights that they do not live up to their "Pro" marketing.