Android Oreo finally breaks the 1 percent barrier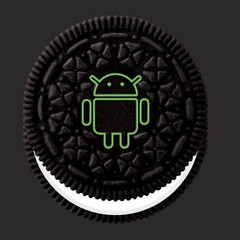 With Android Lollipop usage finally below 25 percent, Android Oreo managed to climb above the 1 percent barrier for the first time in history. Android Nougat usage also grew up by more than 2 percent in February compared to the first month of this year.
Released to the public last year in late August, Android Oreo might be succeeded by Android P way before it reaches a market share of 10 percent. However, the most interesting fact that can be noticed by looking at the Android distribution figures for the 7-day period that ended yesterday is that Nougat has finally managed to beat Marshmallow.
Android Oreo-powered devices now account for 1.1 percent of the market, with version 8.0 at 0.8 percent, and 8.1 at 0.3 percent. Next, we have Android 6.0 Marshmallow, with a drop from 28.6 percent in January to 28.1 percent. At last, Android Nougat accounts for 28.5 percent of the market (7.0 at 22.3 percent and 7.1 at 6.2 percent). Back in January, Android Nougat had a market share of only 26.3 percent.
The other Android versions with a market share above 1 percent are Jelly Bean with 5 percent, KitKat with 12 percent, and Lollipop with a solid 23.6 percent (only 0.5 percent less than it had in January). The dominant OpenGL ES version is 3.0 with 45.3 percent, closely followed by 2.0 with 36.4 percent. At last, the OpenGS ES 3.1-capable devices accounted for 18.3 percent of the Android market in the given period.