4 Lenovo Vantage software features that make it better than bloatware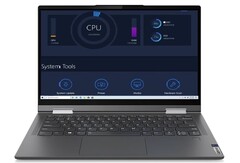 The choices and comments made on this list belong solely to the author.
1. Camera output settings
One of the biggest oversights manufacturers make when designing gaming laptops is webcam quality. They often come equipped with low quality webcams that produce dark, high-contrast images that generally look pretty bad. Lenovo's Vantage software gives you the ability to mitigate the otherwise substandard image quality by adjusting both brightness and contrast. These settings are adjusted in the camera output, so you don't have to go through the effort of adjusting them in every video app you use.

2. Battery and charging options galore
Modern laptops come equipped with Li-ion batteries, which are a marvel of engineering for sure. Unfortunately, they do suffer one fatal flaw - as they age and go through charge cycles, the battery life decreases until the point where they are essentially destined for a landfill, or more hopefully, a recycling plant. While there is no way to prevent this, there are ways to mitigate it. One strategy is to limit the charge rate and the other is to prevent it from sitting at 100% while plugged in.
Lenovo Vantage software provides both of these options by allowing users to disable fast charging and limit the maximum charge level of the battery. This should help keep the battery healthier for longer, especially useful for those of us who are tethered to a desk more often than not.
3. Thermal modes and GPU overclocking
Laptop performance is constrained by thermal and size limitations. Many manufacturers err on the side of reducing performance a little by reducing the thermal and power envelope to prevent the fans from being a nuisance. Allowing the fans to spin at full bore, Lenovo enables you to push your device to the limit by activating a higher thermal limit and even overclocking the GPU. Even more interestingly, this same functionality can also be used to reduce the GPU clock speed and power consumption.
The Lenovo Legion 5 is an excellent entry-level gaming laptop with a discrete GPU and is available on Amazon.
4. Disable hybrid mode
In laptops that have integrated graphics, it has been typical for the built-in display to be connected directly to the iGPU. While the frames are generated by the discrete GPU, the image still needs to be pushed to the display by the iGPU, which can result in a performance drop anywhere from 5% to almost 50% in some games.
This is handled differently on many of Lenovo's gaming devices, like the Lenovo Legion 5 Pro 16, thanks to the inclusion of a MUX switch, which allows the display connection to be switched from the iGPU to the dGPU for maximum performance.
My interest in tech started in high school, rooting and flashing my Motorola Defy, but I really fell down the rabbit hole when I realised I could overclock the i7 930 in my Gigabyte pre-built PC. This tinkering addiction eventually lead me to study product design in university. I think tech should improve the lives of the people using it, no matter the field. I like to read and write about laptops, smartphones, software and trends in technology.