The FDA approves Cochlear's Nucleus Profile Plus, a hearing-aid implant that can control an Android phone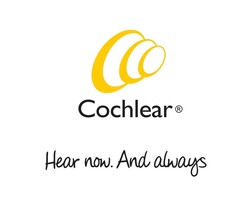 The Nucleus Profile Plus is a freshly-approved hearing aid from Cochlear that can connect to an Android phone using Google's new, improved ASHA protocol for this purpose. It allows those with aural impairments to control, stream from and interact with their phone. Unlike others before it with the same, the Profile Plus is an actual implant, and one that can withstand certain MRI scans at that.
The US Food and Drug Administration (FDA) has just approved the Nucleus Profile Plus from Cochlear. This device integrates the new Google Audio Streaming for Hearing Aids (ASHA) standard that allows Android phones to maintain full compatibility with hearing aids. The Nucleus Profile Plus, however, is the first implantable aid from Cochlear to feature this technology.
ASHA is a standardized set of protocols for Android devices to connect hearing aids via Bluetooth Low Energy (LE). ASHA functions to set channels that work on the L2CAP Bluetooth protocol. This strategy is intended to be resistant to packet-loss while maintaining a consistent link to the hearing aid in question.
Therefore, ASHA should enable a hearing-aid wearer to control their media, aural volume and device status using any Android device. Then again, they may be dependent on individual OEMs and their inclination to integrate it into thieir software.
This is not the only next-gen implant attribute possessed by the Cochlear Nucleus Profile Plus, however. Its internal magnet has a novel design that allows it to stay in place (rather than be excised in an outpatient procedure as normal) should the user require a magnetic resonance imaging-based scan, so long as it is of the 1.5 or 3.0 Tesla variety.